Kindergarten Mošćenička Draga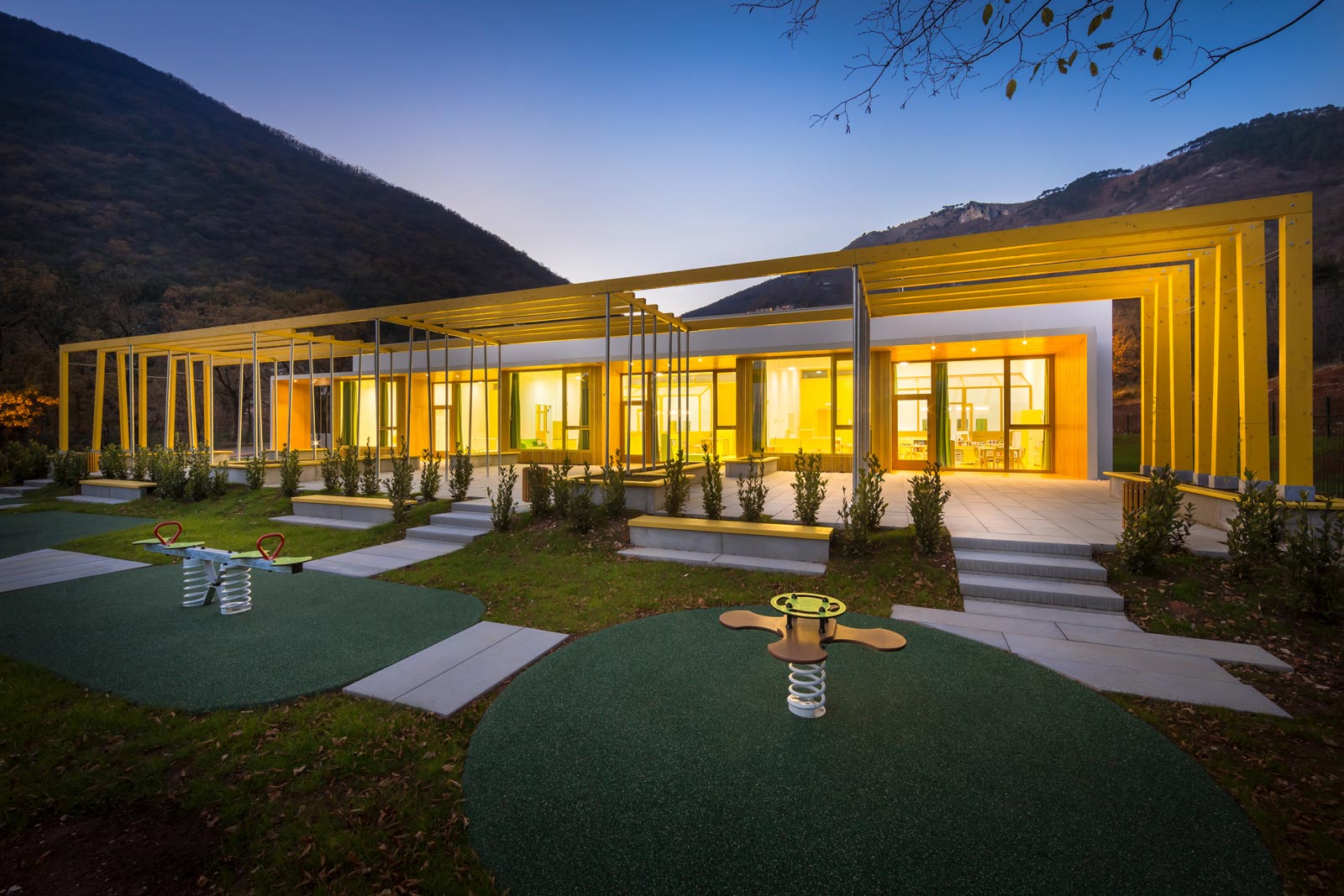 The kindergarten "Gronbnički tići" in Mošćeenička Draga is located in the immediate proximity of the town center, next to the family houses, surrounded by nature and sufficiently distanced from the main road.
The modern-day kindergarten extends over 400 square meters and can accommodate up to 50 children in three tuition groups. On the ground floor there are standard kindergarten units, multipurpose hall, sanitary facilities, wardrobes, children's living room, infirmary, office space, kitchen, boiler room, laundry room and a spacious garden courtyard adapted for the activities of the little ones. The volume shape of the building is derived from the conceptual scheme of program zones in a kindergarten. The volume is divided into two height and planar separate volumes, which are further formally defined by sun protection in the form of elongated frames on the facades. The entrance to the building, on the southwestern facade, is emphasized by the volume of the canopy and the tiled entrance terrace. On the southeastern facade of the building there is a service entrance which serves as an internal communication with the outdoor playground and living space. The service entrance has access to the zone with children's play equipment over the outdoor paved terrace. Each kindergarten unit has its own paved outdoor terrace that is reached through the covered area next to the unit itself. Beside the outdoor terraces there are beams for the cultivation of autochthonous herbal cultures. The environment of kindergarten is a natural terrain that is horticulturally decorated with indigenous plants, rosemary, laurel, lavender and vine while the high greenery consists of autochthonous fruit trees planted in the foreseen raster.
Project name:

Kindergarten Mošćenička Draga

Program:

Status:

Executed

Year:

2016

Location:

Mošćenička Draga

Area:

2500 m²

Investor:

Općina Mošćenička Draga

Author(s):

Dražul Glušica arhitekti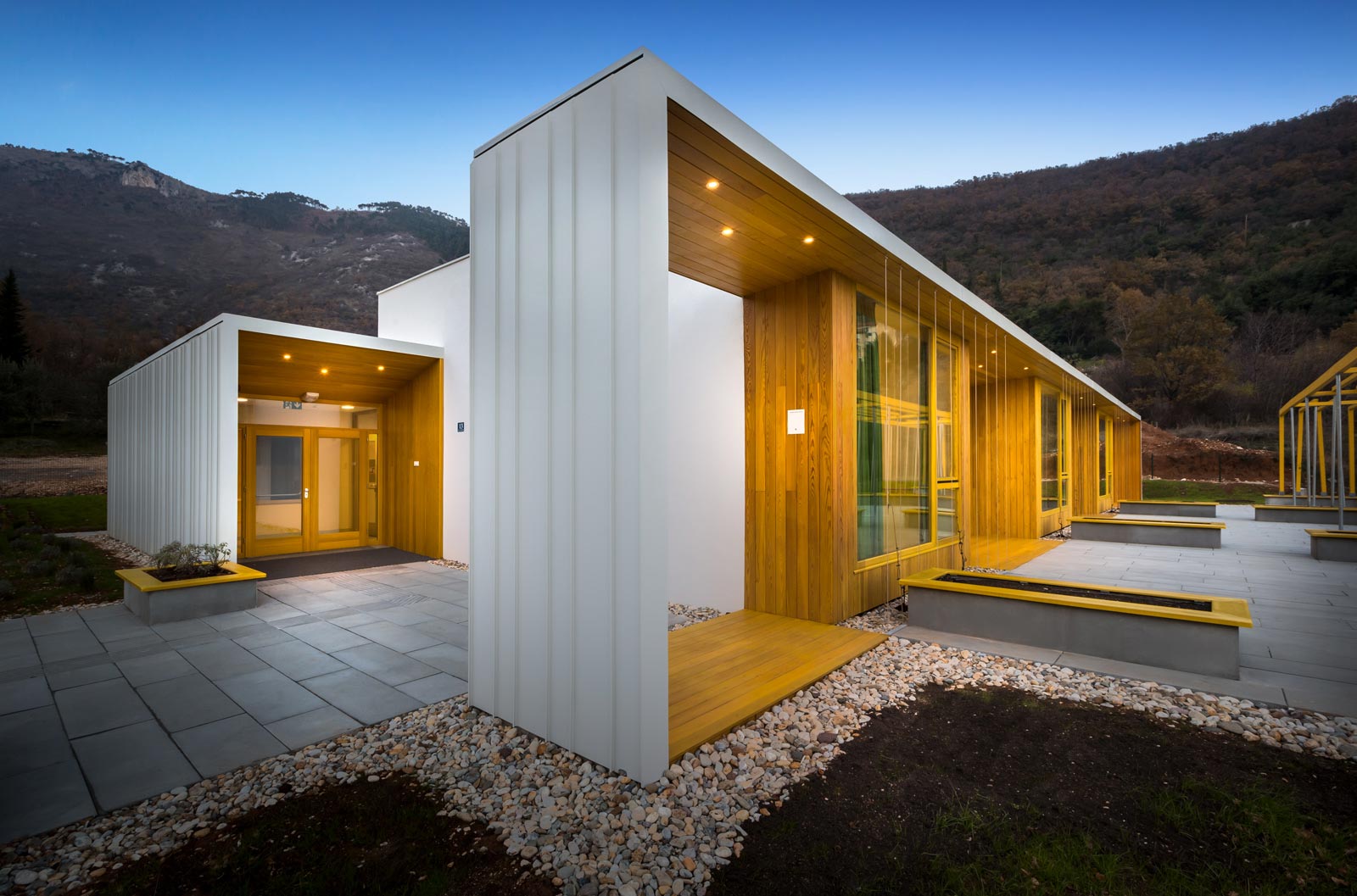 Project team:

Leora Dražul, Siniša Glušica, Gorana Stipeč, Majda Marenčić

Interior:

Dražul Glušica arhitekti

Furniture design:

Dražul Glušica arhitekti

Structural engineering:

ULTRA STUDIO d.o.o.

Mechanical installations:

MATULJI PROJEKT d.o.o.

Electrical engineering:

GPZ d.o.o.

Plumbing and drainage:

MATULJI PROJEKT d.o.o.

3D:

Dražul Glušica arhitekti

Photo:

Siniša Gulić