Grand Hotel Adriatic pool and beach bar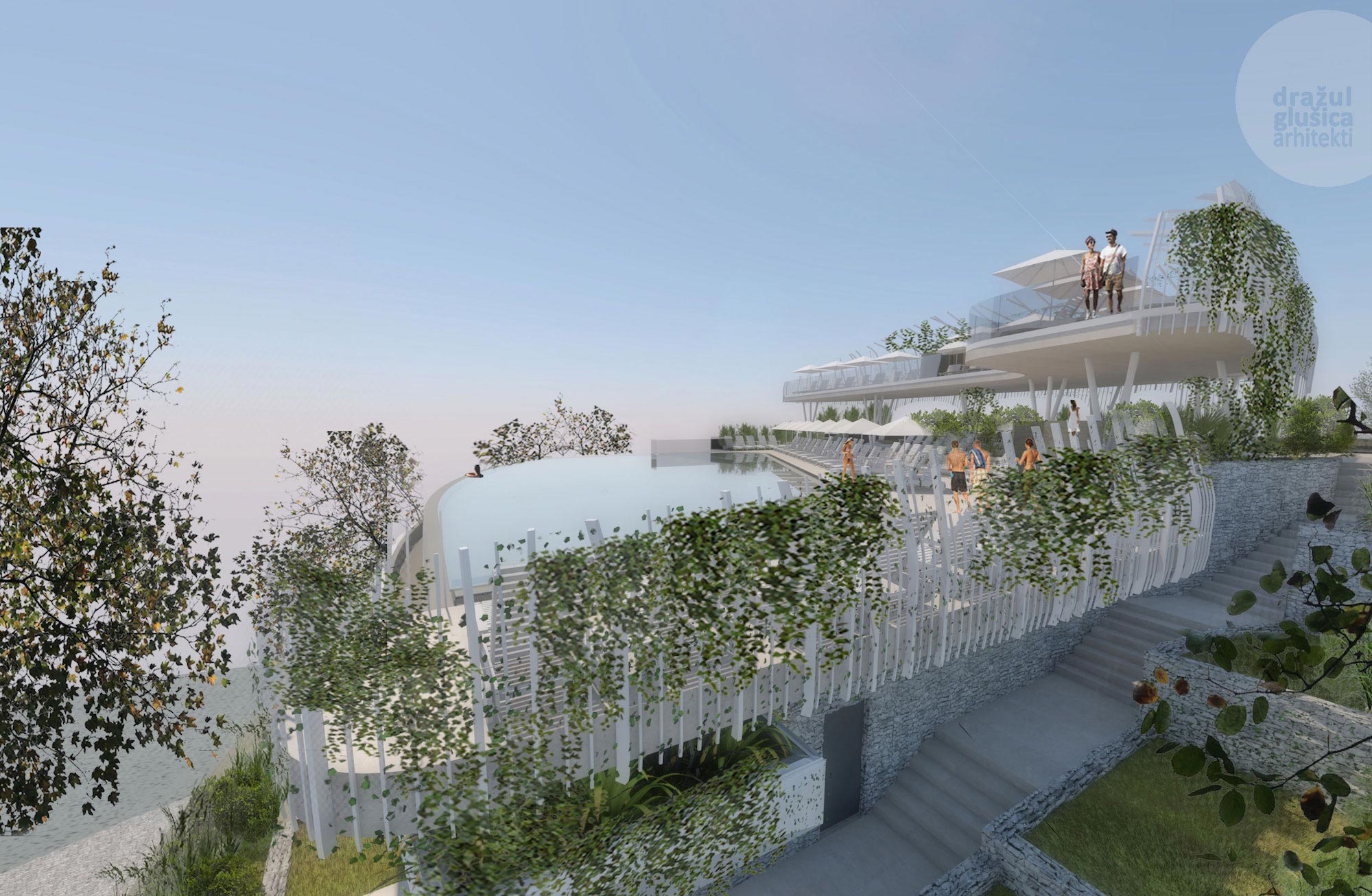 The concept of catering establishments is formed by an outdoor pool and outdoor shed, ground floor, covered terraces on the ground, a walk-in roof with a roof terrace and enclosed auxiliary ground floor. The poolside terraces offer complementary facilities along with pool areas (beach bar, sunbathing areas...) and with their shape connect the outdoor pool area with the landscaped green areas. The spiral staircase connects the ground floor terrace with the roof terrace of the beach bar, equipped with a DJ counter, showers, sun loungers and umbrellas. The roof and the ground floor terrace are protected by glass fences and barriers of steel profiles that are partially converted into a greened pergola.
The architectural design of the building aimed to achieve the design conformance of catering building, partly open, with the landscaping of the environment. The form of the uneven terraces of the ground floor and basement connect the outdoor pool area with the landscaped areas.
The building is bordered by the coastal promenade "Lungo mare" and the plot offers a view across the Kvarner Bay.
---
Collaboration with lightwave.hr
---
more photos: fiuman.hr, booking.com
Project name:

Grand Hotel Adriatic pool and beach bar

Program:

Status:

Executed

Year:

2016

Location:

Opatija

Area:

1050 m²

Investor:

Gran Hotel Adriatic d.o.o.

Author(s):

Dražul Glušica arhitekti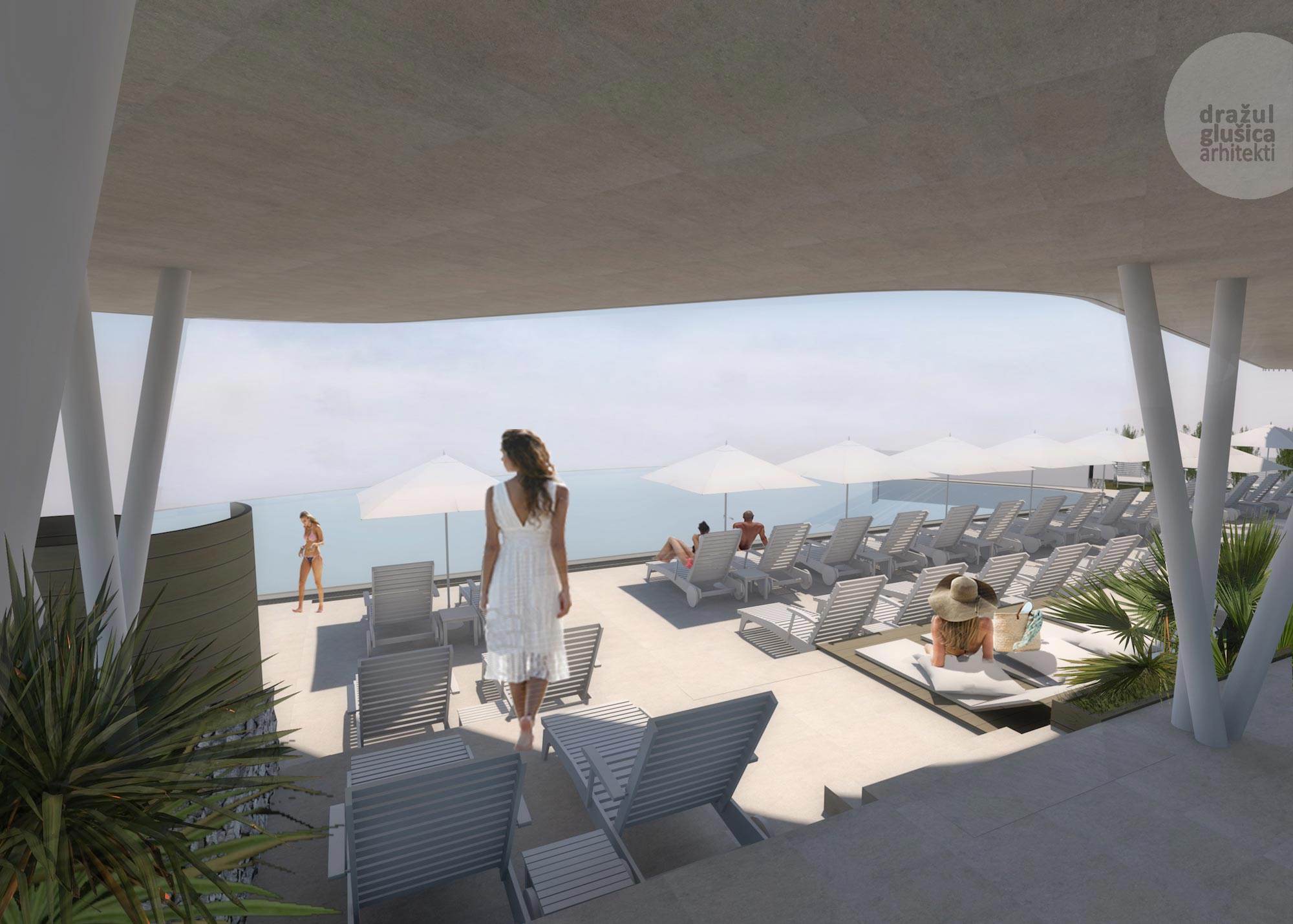 Project team:

Leora Dražul, Siniša Glušica, Majda Marenčić

Structural engineering:

ULTRA STUDIO d.o.o.

Electrical engineering:

GPZ d.d.

Plumbing and drainage:

MATULJI PROJEKT d.o.o

Pool engineering:

Asseaui grupa d.o.o.

3D:

Dražul Glušica arhitekti