Villa Aura
Villa Aura is located in Medveja (Kali), with the position overlooking the Kvarner Bay, close to the catering and recreational facilities along the famous Medveja beach.
The architectural design of the building aimed to achieve the harmonious design of the built-in volume and landscaping. Different denivelations within each floor are further emphasized by the connection between the interior living space and the natural surrounding terrace terrain. Various granulation of plaster additionally emphasizes the volume and creates a shadow game on the displaced volume. The roofs are straight, impassable, partly extensively greened and partly covered with different granulated stones.
The environment envisages the use of natural materials, specific of the Mediterranean environment - divided into terraces, made with gabion walls, foreseen for planting flowers and olive trees.
Project name:

Villa Aura

Program:

Status:

Executed

Year:

2016

Location:

Kali, Medveja

Area:

3100 m²

Investor:

Vila Aura d.o.o.

Author(s):

Dražul Glušica arhitekti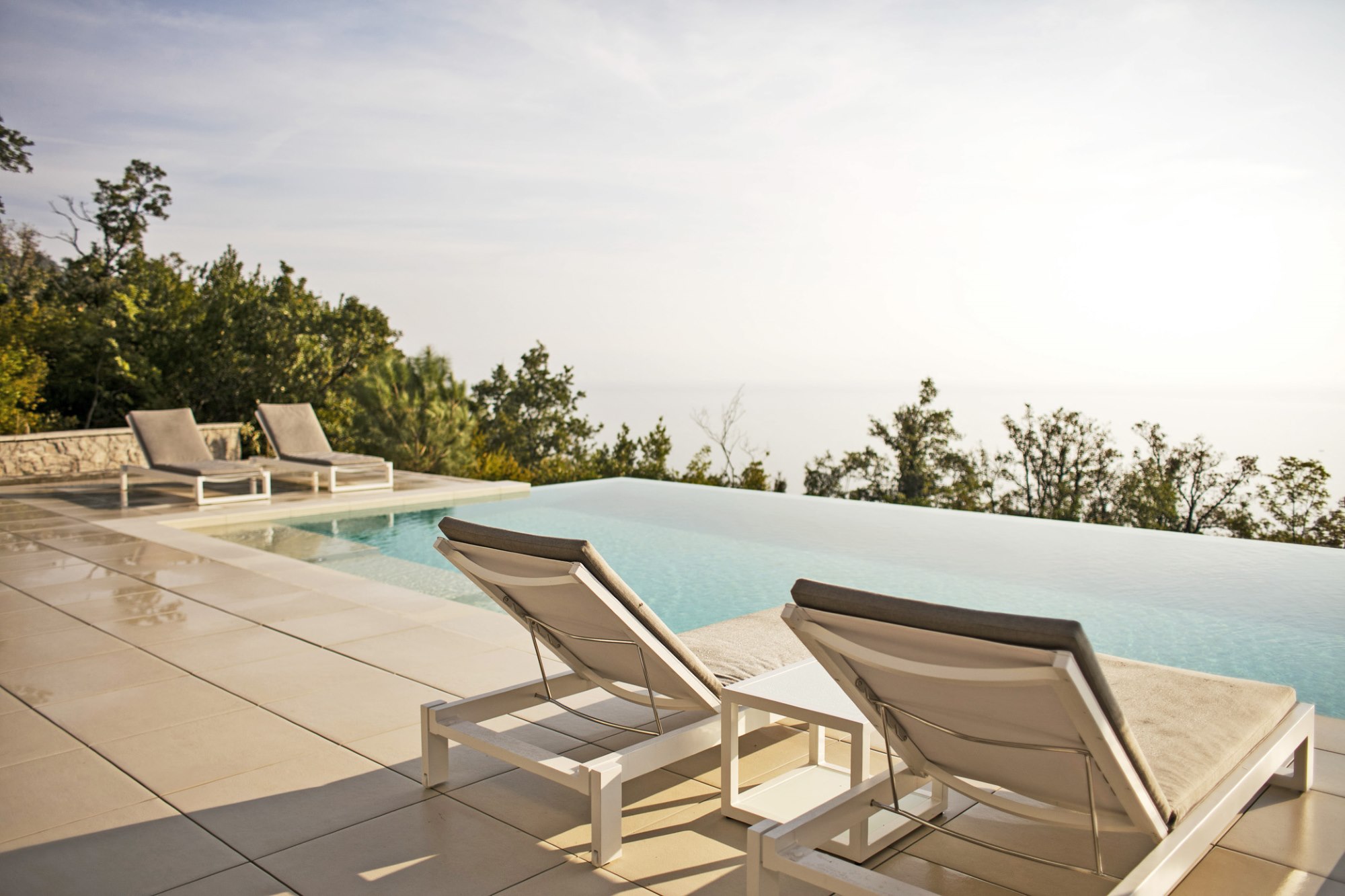 Project team:

Leora Dražul, Siniša Glušica, Majda Marenčić

Interior:

Dražul Glušica arhitekti

Furniture design:

Dražul Glušica arhitekti

Structural engineering:

ULTRA STUDIO d.o.o.

Mechanical installations:

MATULJI PROJEKT d.o.o.

Electrical engineering:

GPZ d.d.

Pool engineering:

MATULJI PROJEKT d.o.o.

3D:

Dražul Glušica arhitekti

Photo:

Borko Vukosav (dblog.hr)