Villa Malinska II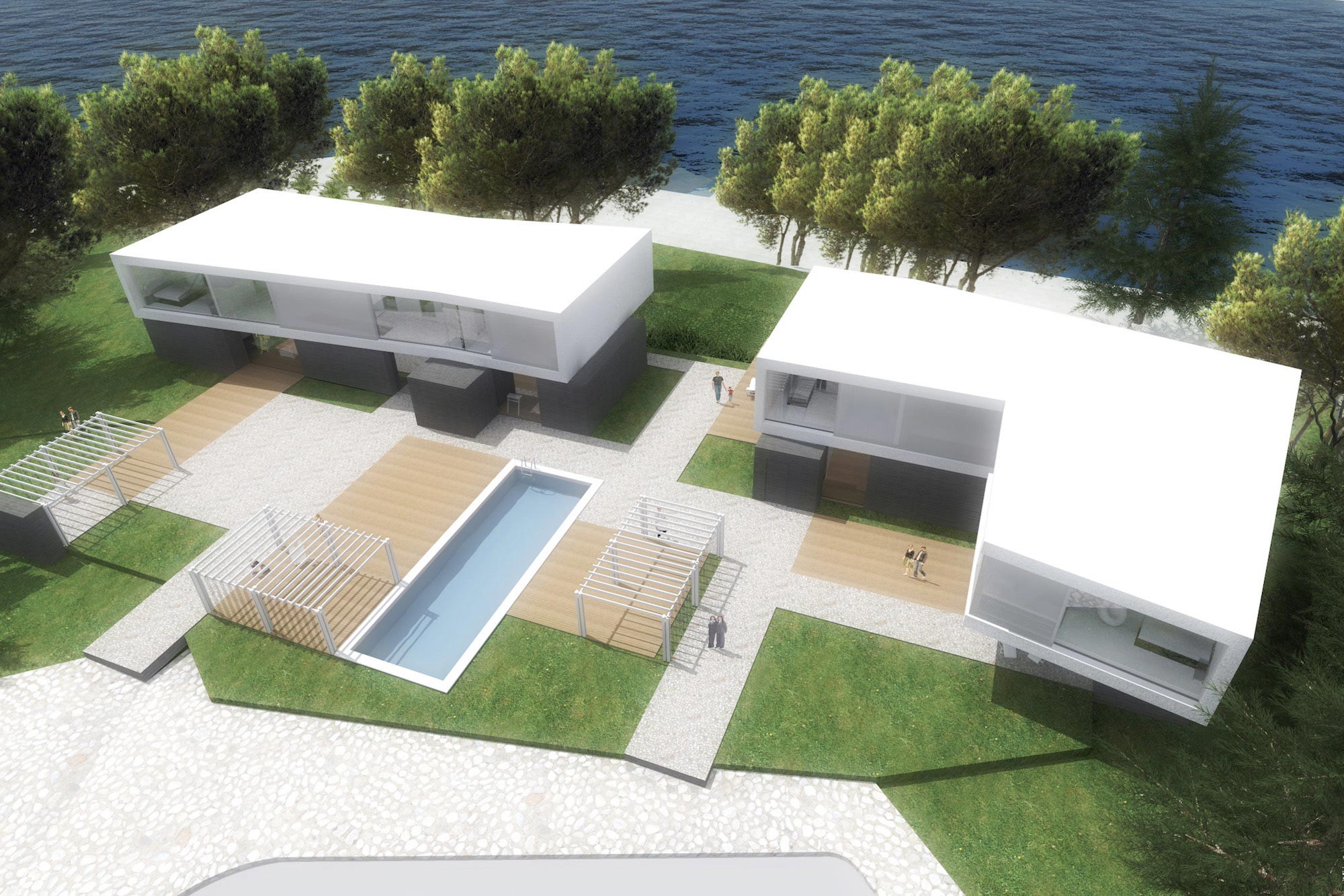 The project assignment envisages the construction of residential buildings (villas) for two families.
The land particle with the planned construction is located along the coastal promenade. It is surrounded by greenery, offering a beautiful panoramic view. The landlocked part faces the southern sunny side, while the part overlooking the sea faces the north. In the west there are pines and the sea view and in the south it borders with another parcel. Shaped in contemporary architecture form, the concept represents two distinct objects that form together the letter L. The simple shape, the large windows and the volume make this building airy and casual. The architectural design aimed to achieve the harmonious design of constructed volumes and environmental design, as well as the maximum use of the panoramic visuals and the landscape in which it is located.
Most of the plot is intended for daytime and social outdoors activities. Various secondary functions are located in the cubic volumes of the ground floor, while the living room has a spacious environment limited by these cubes. Interesting scenes and views surprise you behind every corner. On the upper floor there are rooms oriented to the north-east to minimize the sun - offering a beautiful view, while the corridors are exposed to sunlight.
The environment envisages the use of natural materials, specific to the Mediterranean environment.
Project name:

Villa Malinska II

Program:

Status:

Conceptual project

Year:

2013

Location:

Malinska, Otok Krk

Area:

4500 m²

Investor:

Privatni / Private

Author(s):

Dražul Glušica arhitekti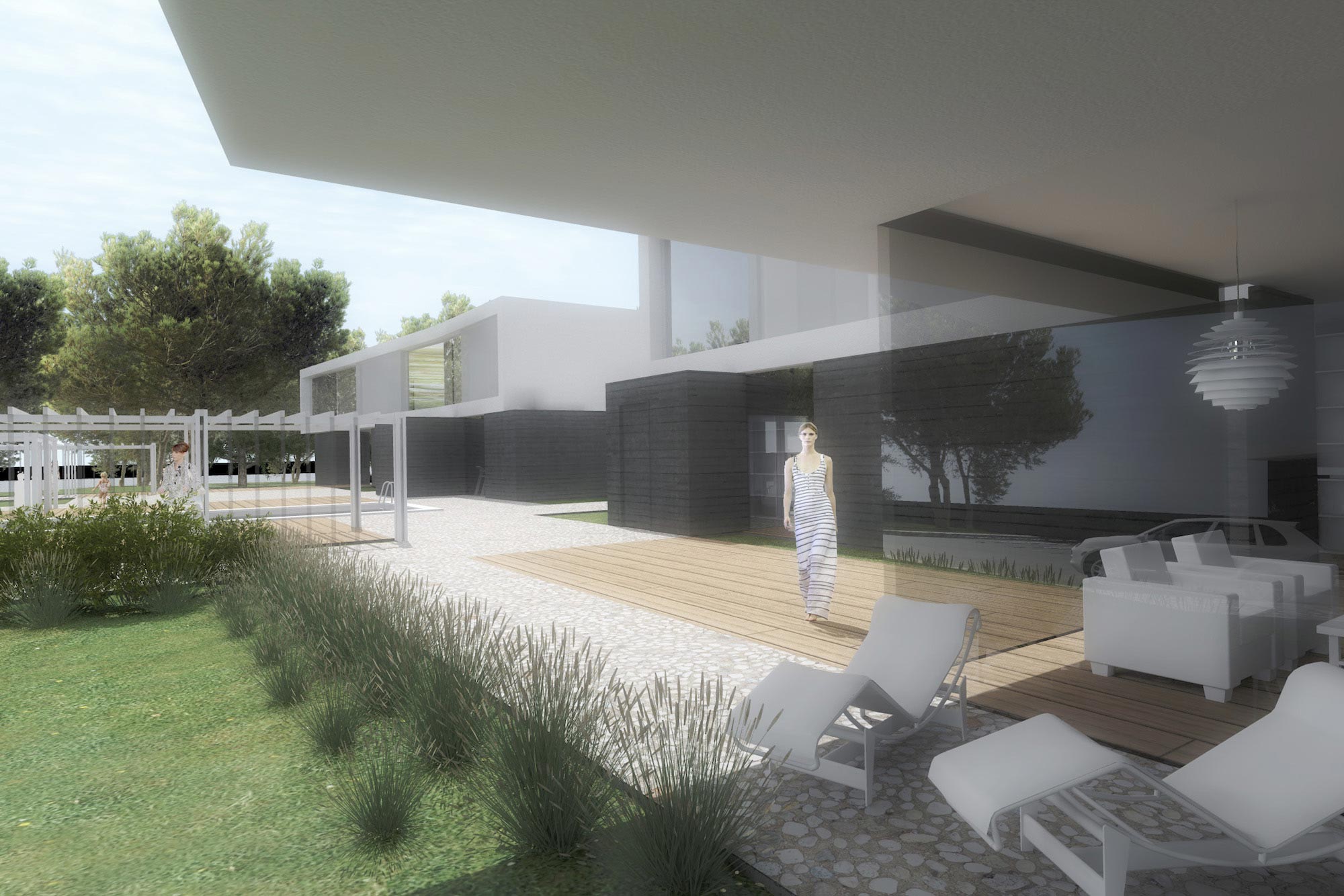 Project team:

Leora Dražul, Siniša Glušica, Gorana Stipeč, Dean Klemenc

Interior:

Dražul Glušica arhitekti

Furniture design:

Dražul Glušica arhitekti

3D:

Dražul Glušica arhitekti