ACI Marine Rovinj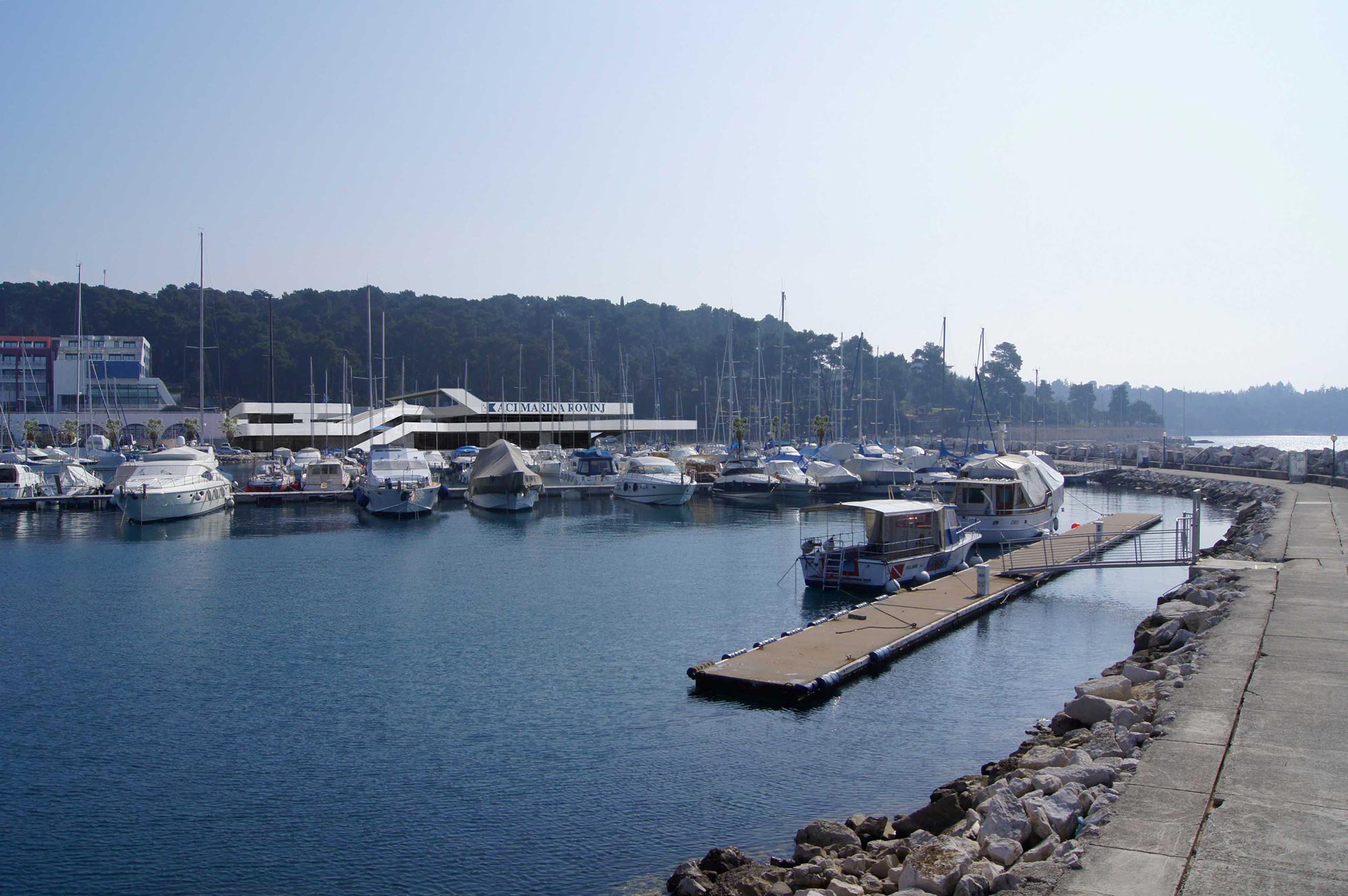 The relatively large particle buildup places the imagined volume in the center of the given area and creates, towards the west, a greener space between the public road and the building.
You can access the building from the northern side. All the apartment units are grouped into a central core which allows the living space to be placed along the main facade and a maximum usability of orientation towards the east, south and west.
The exterior spaces of the apartments are, as a result of desire for greater usability, conceived as loggias that move to the outside terraces on the ground floor and on the second floor to the uncovered terraces. "The deepening a full form" design principle visually reduces the volume, allowing a logical change of material on the front and providing users with the maximum privacy when using the outside space of the apartment.
The large glass surfaces have been warped in comparison to the facade so that in the interior they form deep window sills (at a seating height) that can be used to accommodate greenery or just to comfortably lie on soft pillows. The height of the 40-centimeter parapet allows an unobstructed view of the outside, regardless whether you lie on the bed, sit or walk around the apartment.
Project name:

ACI Marine Rovinj

Program:

Status:

Study

Year:

2012

Location:

Rovinj

Area:

12500 m²

Investor:

ACI Club d.d. Opatija

Author(s):

Dražul Glušica arhitekti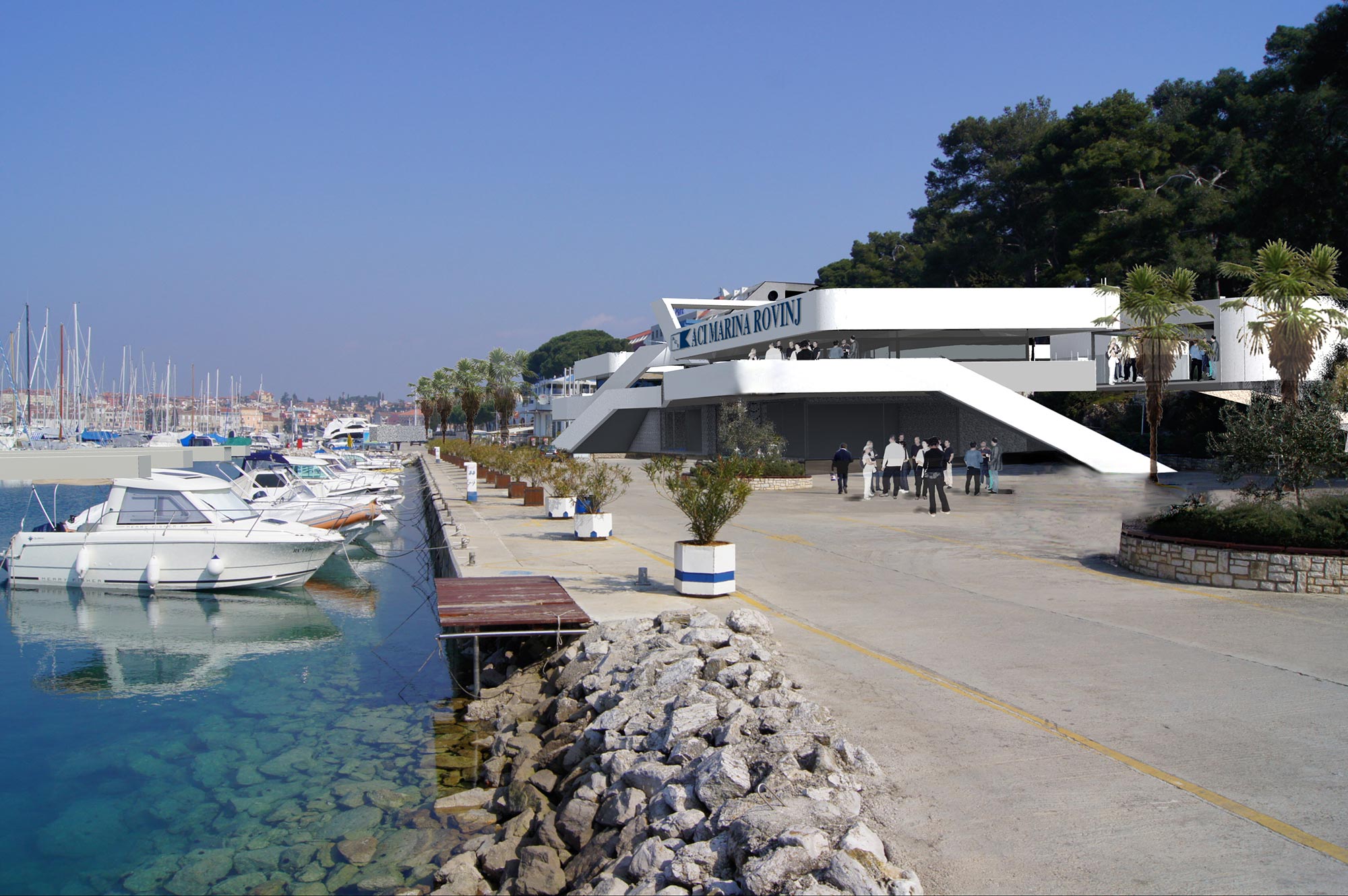 Project team:

Leora Dražul, Siniša Glušica

3D:

Dražul Glušica arhitekti