Business and residential building - Žudika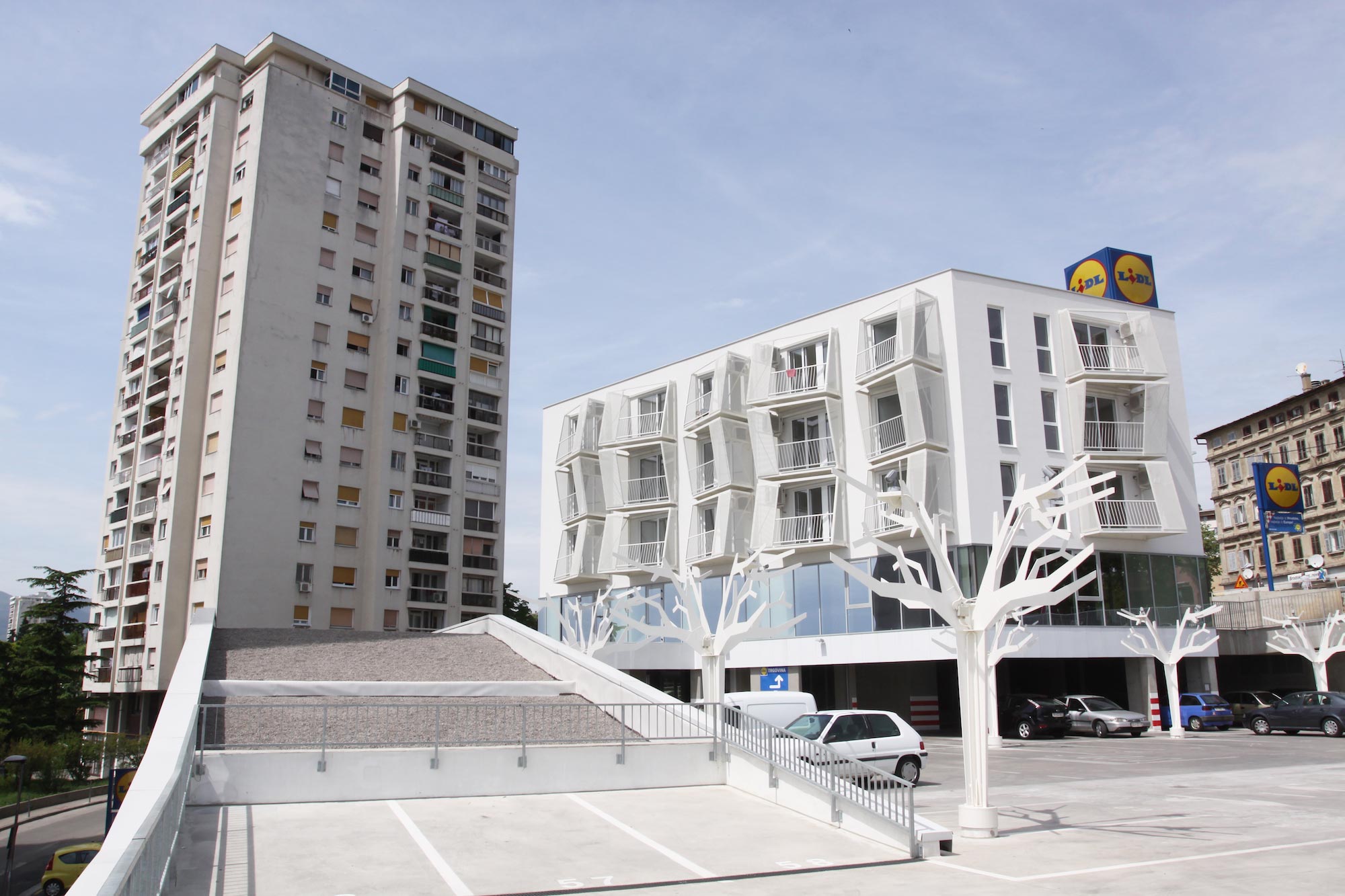 Žudika is a residential, commercial and office building situated in the western part od Rijeka.
The volume of the building is clearly divided into a wide low base with commercial amenities, whose southern façade dominates the entrance ramp. The subject of strong horizontal planes disappearing in the field was also carried out on the ground floor deck that covers the ramp and escalators. At the home of the eaves there is a green layer consisting of an extensive greenbed and freely modeled greened pergola of the parking lot. This green plane divides the residential part of the building from the business one. The flats are housed in a three-storey volume of trapezoidal flooring which, along the northern and western edges, follows the edge of the building part of the particle where the southern facade is exposed to the most convenient orientation and view. Catering facilities, with fully glazed facade, introduce the censorship transition element from the suterain and ground floor to the volume of floors.The residential part is, unlike the business unit, treated as a solid volume whose crystalline shape is accentuated by the volume of loggias that exits on the facades in the raster of the interior layout and construction by providing rational and simple arrangements for the apartments. The roof of the housing is flat and impervious.
Project name:

Business and residential building - Žudika

Program:

Status:

Executed

Year:

2012

Location:

Žudika, Rijeka

Area:

6500 m²

Investor:

Žudika d.o.o.

Author(s):

Dražul Glušica arhitekti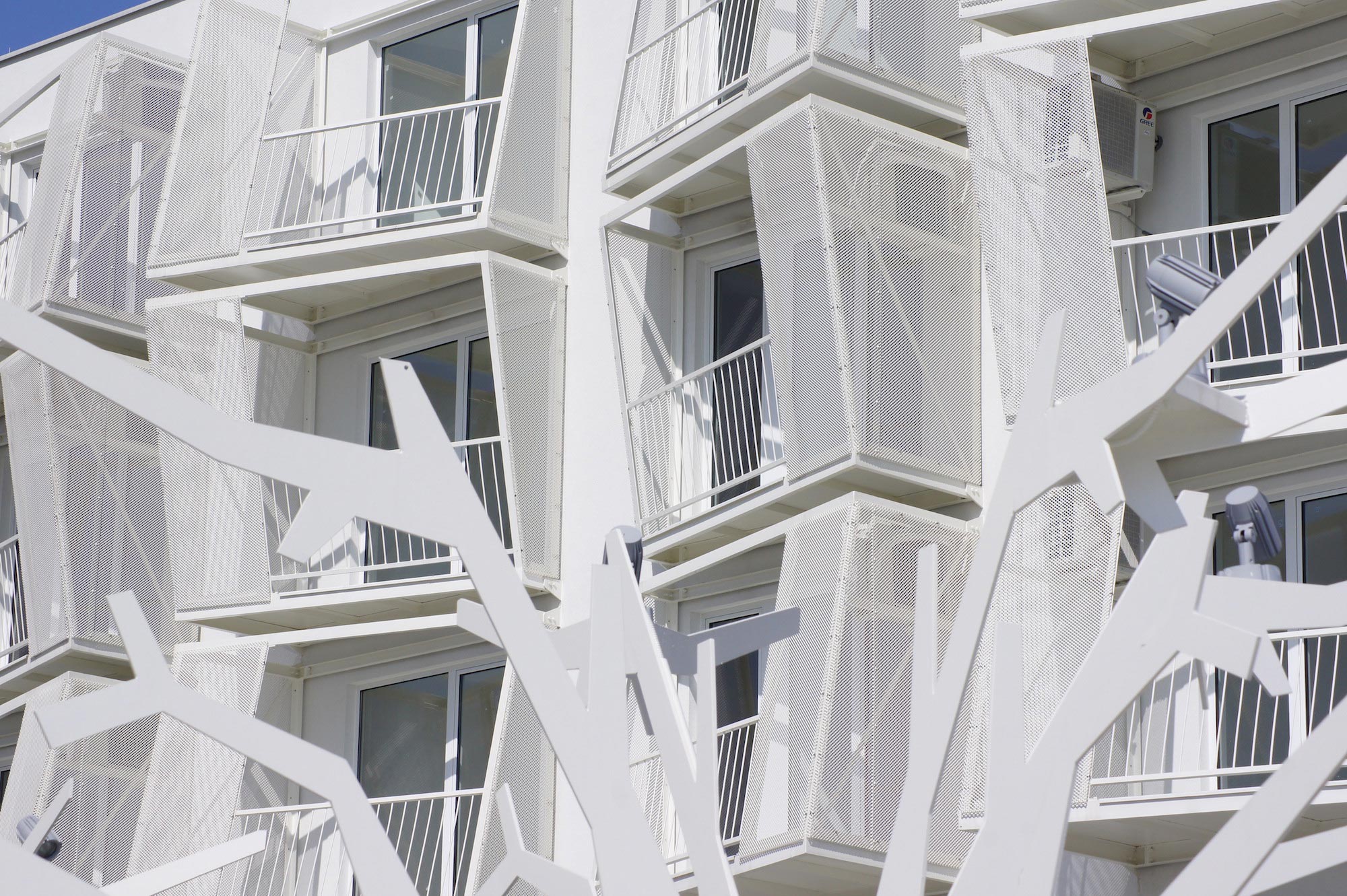 Project team:

Leora Dražul, Siniša Glušica, Nika Keller, Dean Klemenc, Marko Derenčinović

Structural engineering:

ULTRA STUDIO d.o.o.

Mechanical installations:

Rijekaprojekt-energetika d.o.o.

Electrical engineering:

I.M.EL. d.o.o.

Plumbing and drainage:

AZ inžinjering d.o.o

Elevator project:

Lift Modus d.o.o.

3D:

Dražul Glušica arhitekti