Pool complex "City garden"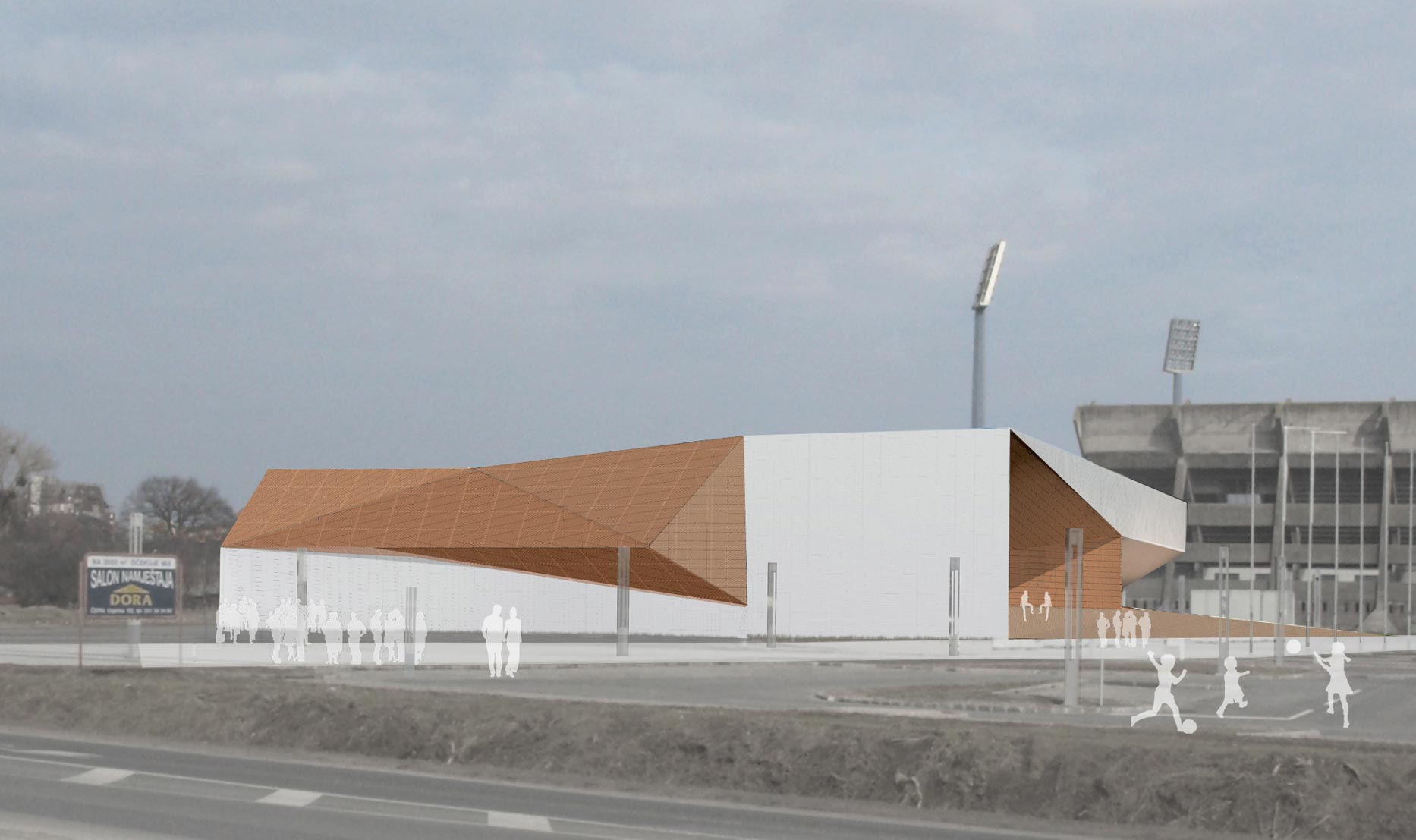 2nd Prize at the competition for a swimming pool complex in Osijek.

The thing that makes the pool complex so interesting is its continuous form transformation – metaphor(m).
The metaphor derives from biological behavior patterns extracted from the natural surrounding environment. It penetrates into the intuitive and rational range and is intertwined with sports hierarchy and perfect organization of athletes. The dynamic space of a "public" part of a pool complex, the rational use of space and the rigid functional organization of sports facilities form a very harmonious formalism.
A great deal of attention was also given to the neighboring buildings (houses and stadium), the road and traffic and the pedestrians square.
Project name:

Pool complex "City garden"

Program:

Status:

Competition

Year:

2009

Location:

Osijek

Area:

11340 m²

Investor:

Author(s):

Dražul Glušica arhitekti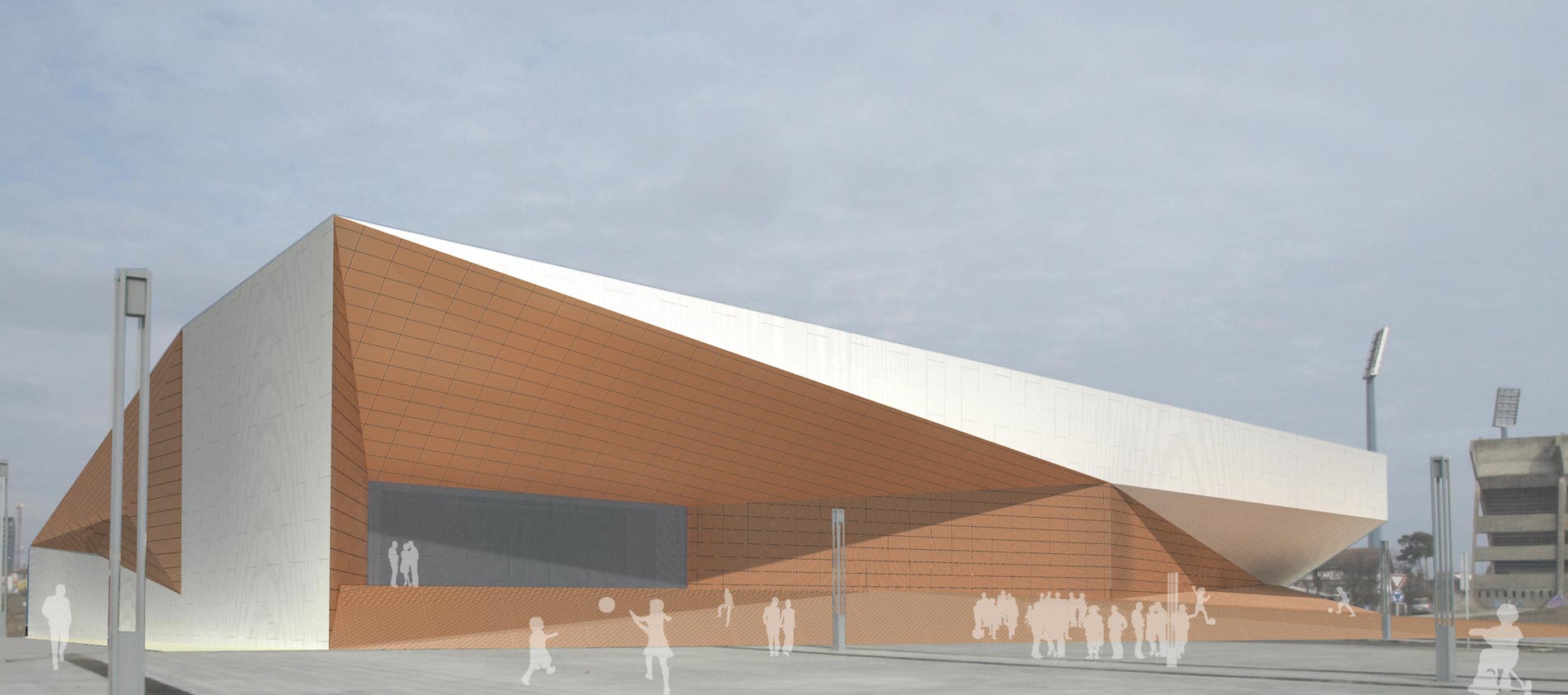 Project team:

Leora Dražul, Siniša Glušica

3D:

Dražul Glušica Arhitekti