Reconstruction of an individual residential building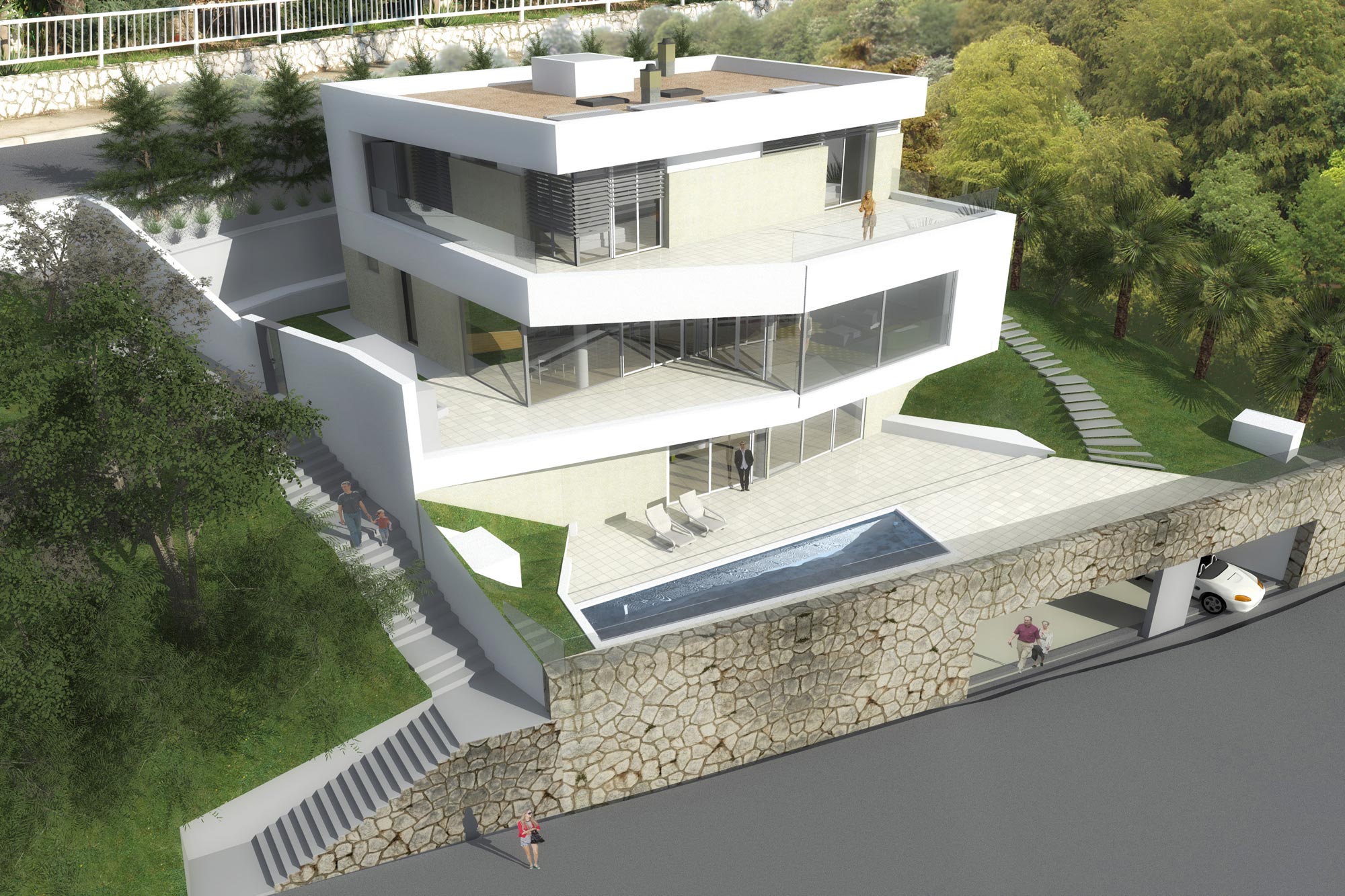 The input parameters of the architectural task such as the volume concept, content organization, space accommodation, building purpose, local context, vision and orientation have determined the contemporary look of a building that, with reduced and restrained design elements, fits in this context and surrounding.
The main volume was incised in the field and its appearance was alleviated by defining two concise volumes. The living space of the large apartment, defined by a sleeping volume, is enclosed in a glazed winter garden and guarded by the sun protection in form of sliding blinds. The house configuration is vertically lowered and structured. The large openings of the main rooms of the house frame attractive views.
The unique environment and home treatment (supporting walls, terraces and greenery) clears the boundary between the plot and the house. The volume of the building is cascaded on the terrain with movements in the horizontal and vertical directions. This way all the major premises of the house get their extension on the ground with insured visions and unobtrusive privacy.


Project name:

Reconstruction of an individual residential building

Program:

Status:

Conceptual project

Year:

2010

Location:

Opatija

Area:

790 m²

Investor:

Privatni / Private

Author(s):

Dražul Glušica arhitekti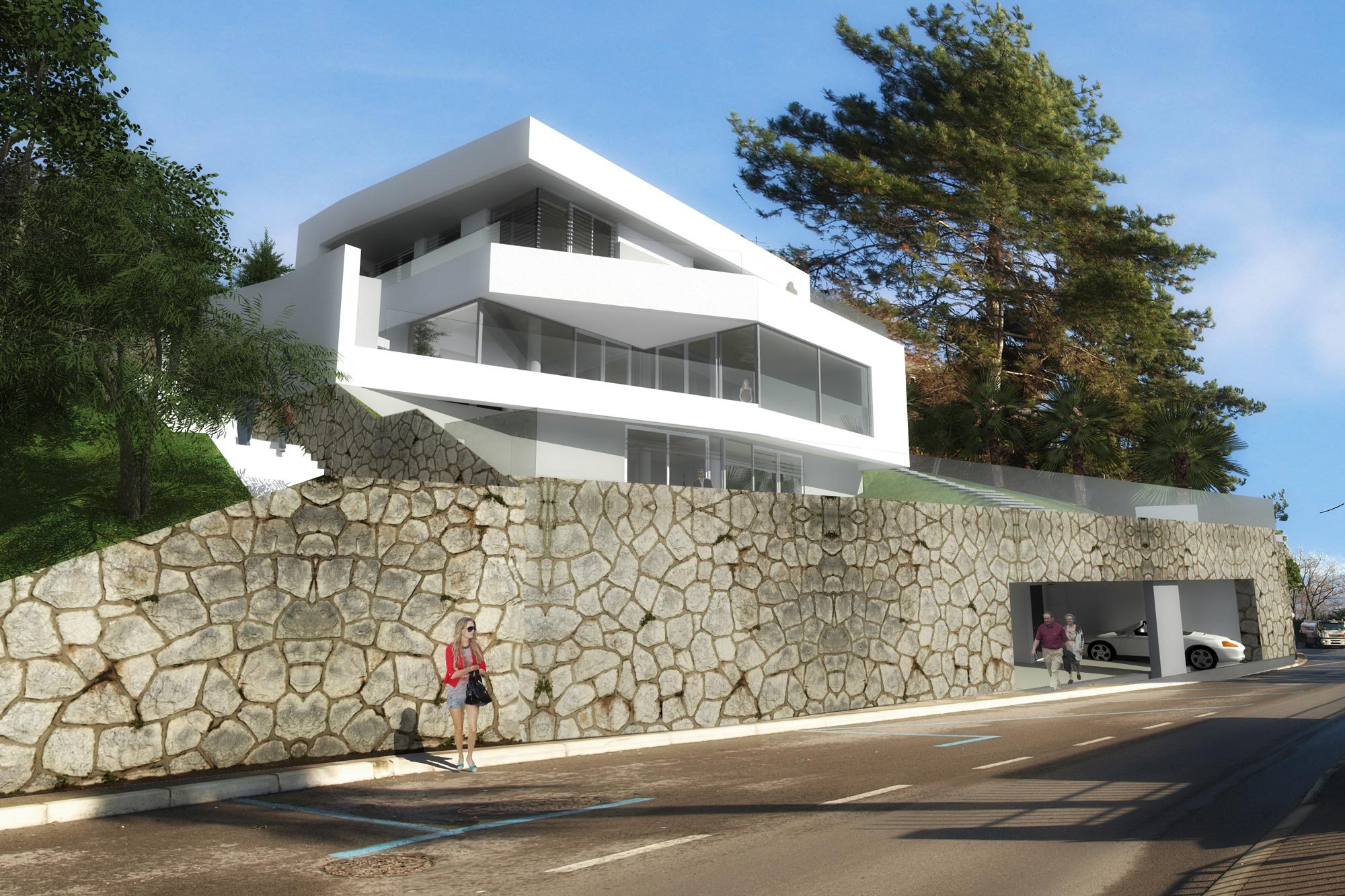 3D:

Dražul Glušica arhitekti