Reception reconstruction of the Grand Hotel Adriatic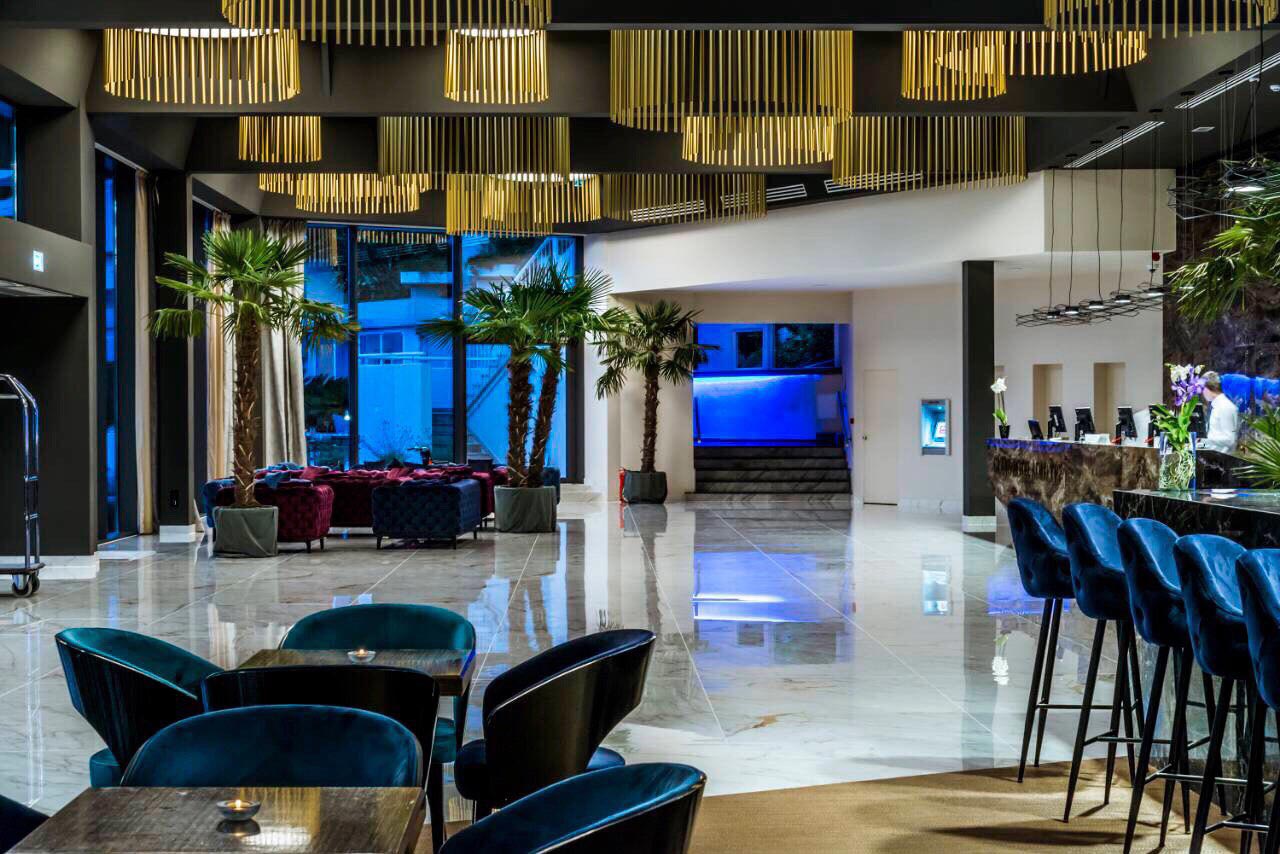 The purpose of this project was to create an wider eaves and change the facade of the present reception and bar of the Grand Hotel Adriatic for the purpose of better organization and functionality of the interior space, uniformity of the façade and the overall appearance of the Grand Hotel Adriatic complex. The access road, reception, lobby and bar of the hotel are organized to facilitate easy access to the hotel and the new interior layout increases the functionality of the hotel itself.
The geometry of the new eaves follows the flat form of the former one but increases in surface. The creation of the attic equates to a once broken form of the object and gives a pure line that encompasses the object. Various jumps on the roof disappear and a flat, extensible roof is created. On some parts of the new roof there are light wells. By changing the facade we created a uniformed view of the central segment of the Grand Hotel Adriatic and with moderate shapes and lines we connected the old and new part of the complex.
Project name:

Reception reconstruction of the Grand Hotel Adriatic

Program:

Status:

Executed

Year:

2017

Location:

Opatija

Area:

1030 m²

Investor:

Gran Hotel Adriatic d.o.o.

Author(s):

Dražul Glušica arhitekti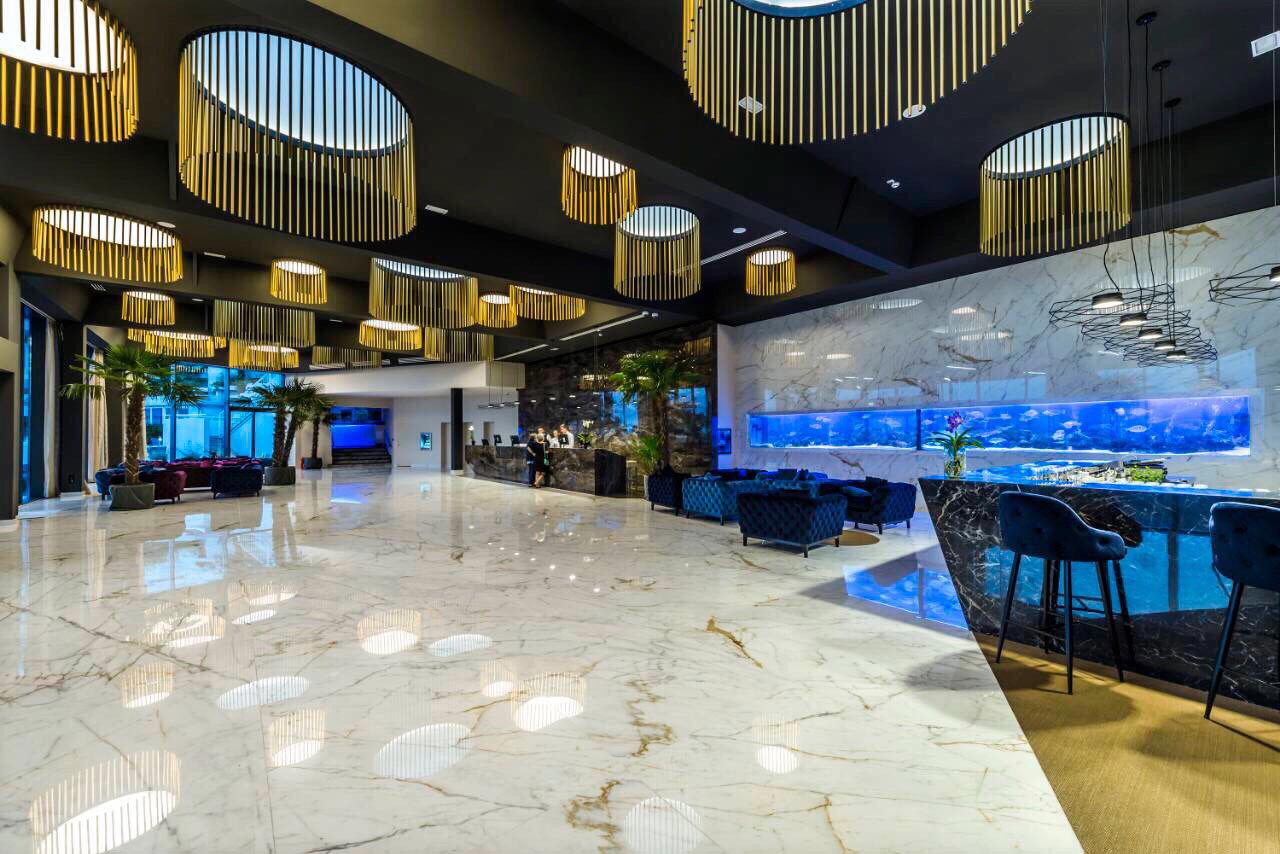 Project team:

Leora Dražul, Siniša Glušica, Lina Ernjak

Interior:

Dražul Glušica arhitekti

Structural engineering:

ULTRA STUDIO d.o.o.

Mechanical installations:

MATULJI PROJEKT d.o.o

3D:

Dražul Glušica arhitekti