Residential settlement Solus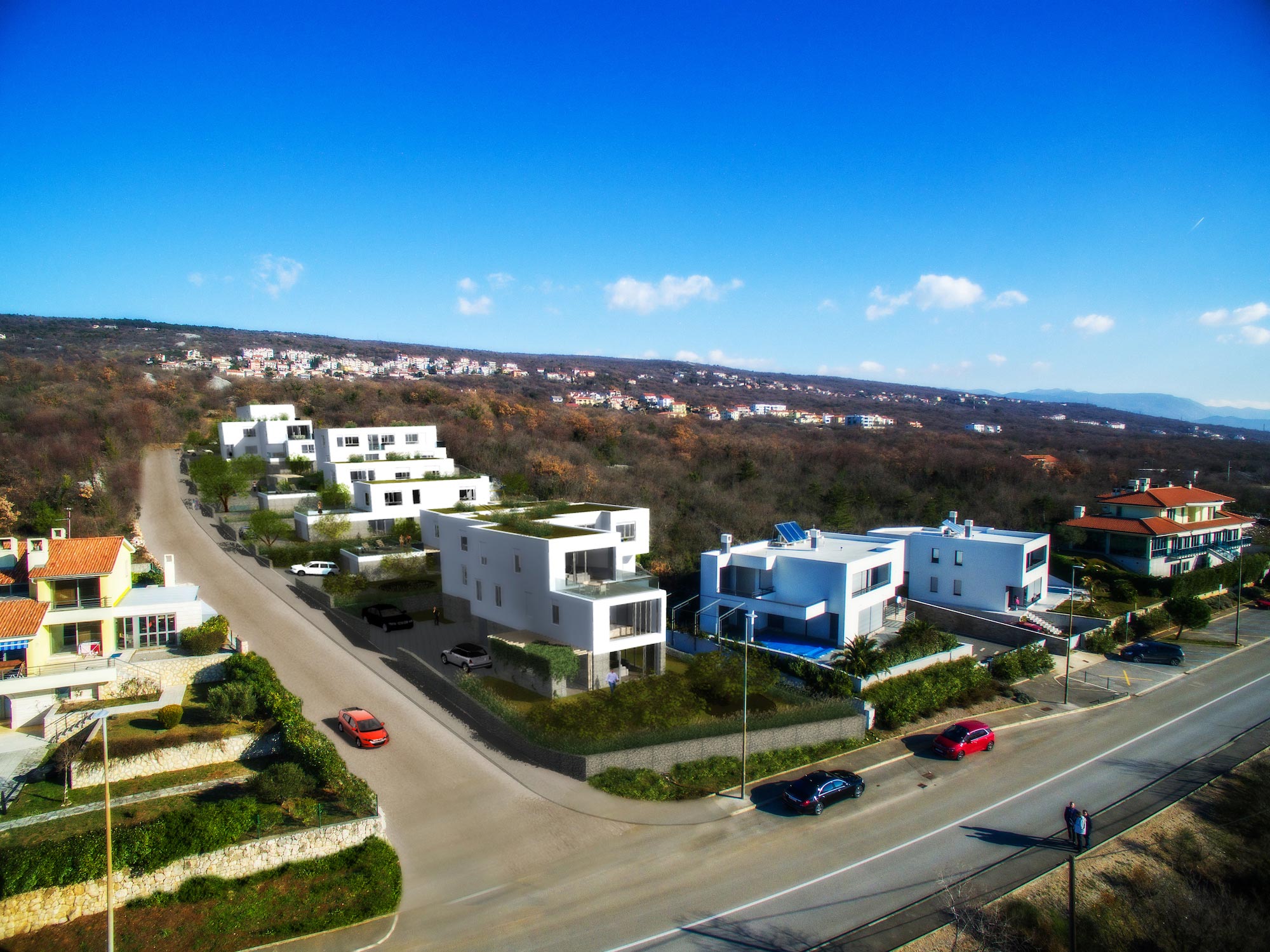 The subject residences are located near the promenade of Kostrena fighters, an area recognized as a building site of higher standards that provides its residents with quality views and proximity to sports and recreational facilities along the coastal promenade.
The concept of a semi-refurbished three-storey building adjusts its volume to the particle size and by organizing the housing space, one side provides sufficient intimacy to the user with the targeted exploitation of the limited visuals that the location provides. On each floor of the building there is an one-level apartment. The project purpose includes the design and construction of 7 buildings with interconnected building blocks. Having in mind that this new neighborhood includes the construction of detached single family houses, detached family buildings with three apartments and the construction of family buildings with three flats, semi-enclosed, varying in volume and scale among each other, the architectural design aimed to achieve the design compatibility of building volumes and landscaping. The basic design elements are pure simple volumes that resemble the size of the housing unit. Additional homogeneity of the entire settlement encourages the use of typed openings in facades and other typical design elements such as terraces, balconies, external staircases, roofing details, sun protection, pergolas, fence and retaining walls.
As part of the environmental design, the layout of gazebos/pergolas, fixed outdoor grills and outdoor terraces/lawns is foreseen. The part of each unit is also the part where it is possible to grow a garden with flowers and vegetables. The planting of green hedges of indigenous Mediterranean plants: laurel, rosemary and other plants has been planned along the edge of the plot. Each part of the surrounding area has planting of a tree planned: a fruit tree or an ornamental plum.
Project name:

Residential settlement Solus

Program:

Status:

Major project

Year:

2015

Location:

Sv. Lucija, Kostrena

Area:

4500 m²

Investor:

Solus d.o.o.

Author(s):

Dražul Glušica arhitekti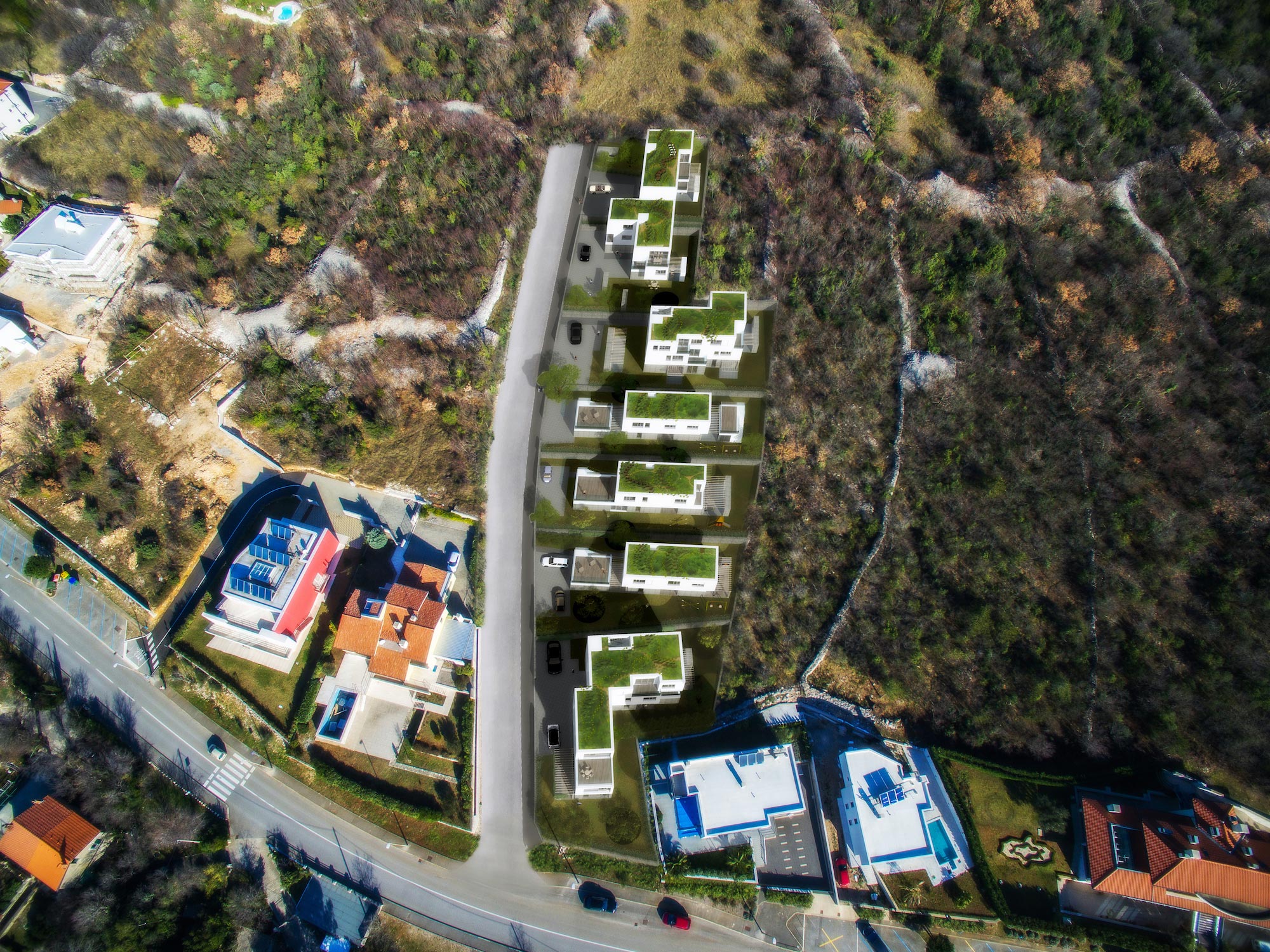 Project team:

Leora Dražul, Siniša Glušica, Gorana Stipeč - Brlić, Majda Marenčić

Interior:

Dražul Glušica arhitekti

Furniture design:

Dražul Glušica arhitekti

Structural engineering:

ULTRA STUDIO d.o.o.

Mechanical installations:

MATULJI PROJEKT d.o.o.

Electrical engineering:

GPZ d.o.o.

Plumbing and drainage:

MATULJI PROJEKT d.o.o.

3D:

Dražul Glušica arhitekti