Zagrad B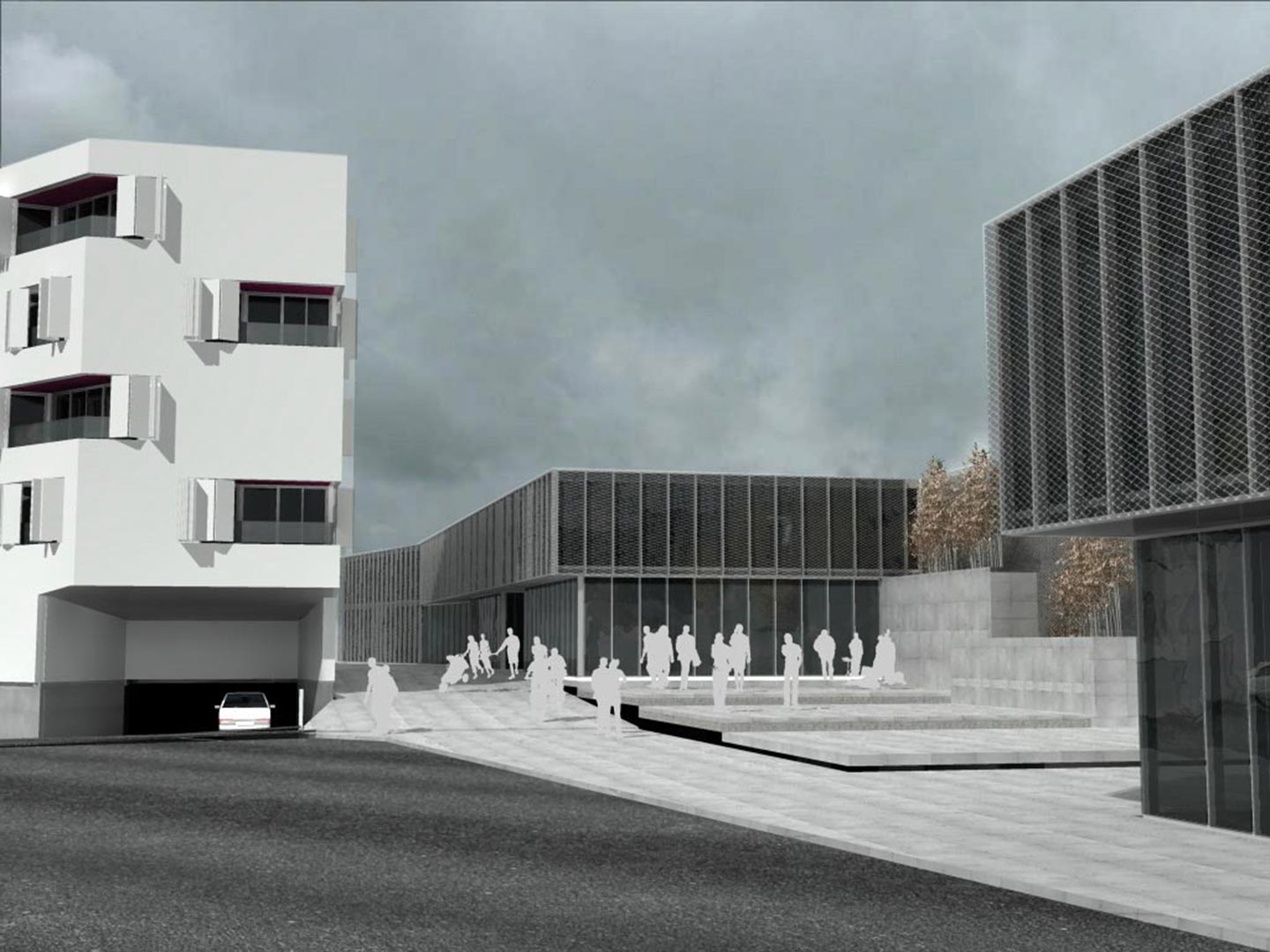 The residential, commercial and office building consists of three separate buildings that are treated as three individual volumes. The ground floor of a business building is covered by a continuous glass wall and the floor is covered by a ventilated façade with a finishing of panels. The second building is built on the facsimile system, in accordance with the existing, historically valuable reinforced concrete structure. The building is designed with unique gestures, dressed in a façade mantle from the ground floor to the roof in the maximum volume allowed by the Urban Plan. The only openings in the façade created loggias that can be shaded with harmonious panels.The flats are arranged in the manner where all the rooms in need of contact with the outside acomplish this through the loggias. Rhythmical repetition of the floors result in vertical gaps of the openings. Additional dynamics of the planks are brought by the harmonic panels that thanks to their position, offer a lot of possibilities of the front view.
The planned use of the building is a garage for 298 vehicles. It is mostly an underground building with four buried floors and an overhead roof plan (a future public square) with 3 pedestrian communication points. Along with the moving and parking space, there are 3 communication verticals planned, connecting all floors and spatially complementing the communication verticals of future overhead buildings.
The building follows the layout of the plot which is fully utilized and the overground visible part is made of a fragmented roof with communication points and a part of the entry floor. The overground part of the communication cores follows the constructive elements of future building by making, at this stage, irregular planar forms of reinforced concrete walls temporarily covered with light-steel structure and sheet metal.
Project name:

Zagrad B

Program:

Status:

Major project

Year:

2007

Location:

Zagrad, Rijeka

Area:

4500 m²

Investor:

Autotrans d.o.o.

Author(s):

Dražul Glušica Arhitekti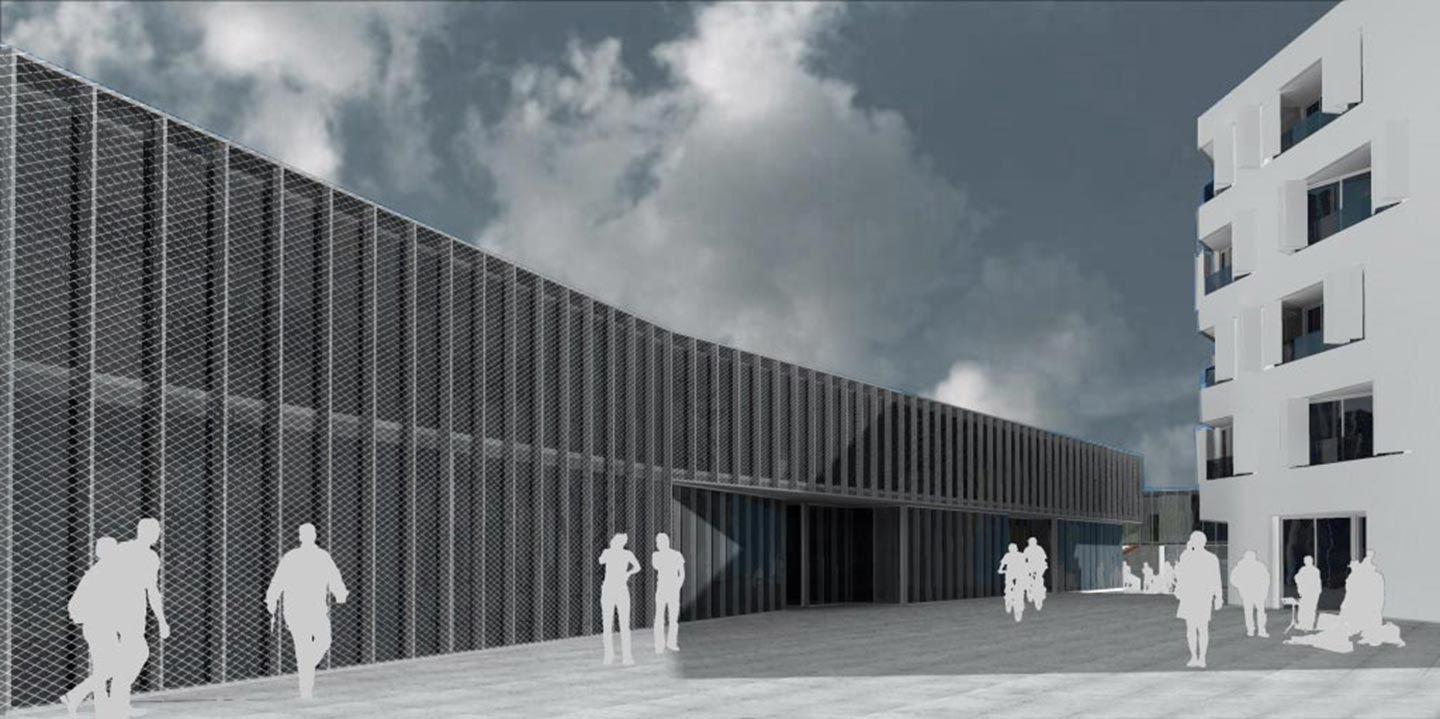 Project team:

Leora Dražul, Siniša Glušica

3D:

Dražul Glušica Arhitekti