Lido Beach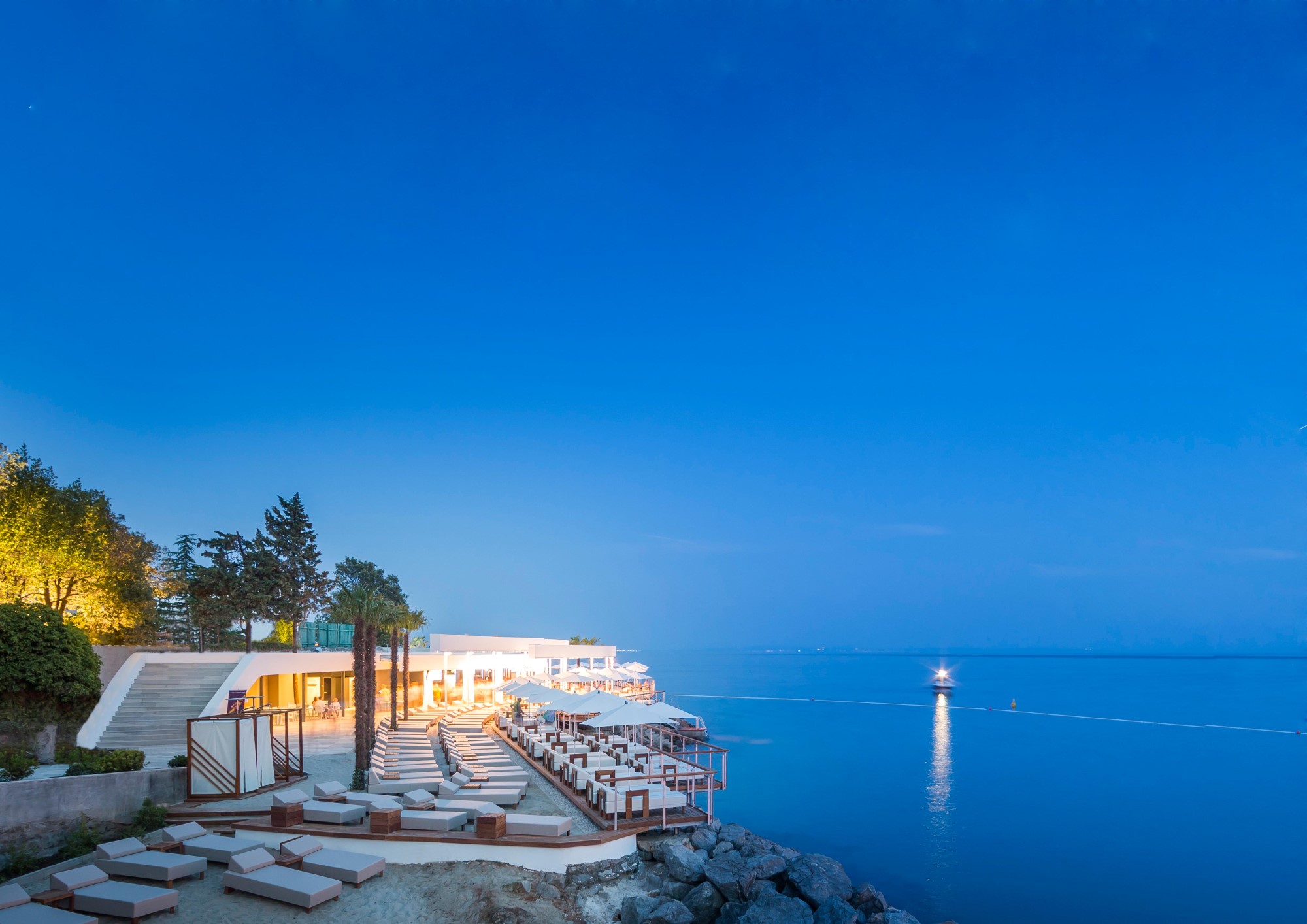 The subject area is located along the promenade and Park Angiolina. In addition to the promenade and the park, there are hotel building facilities such as Hotel Bevanda, Hotel Kvarner, Villa Amalia and Villa Angiolina Museum.
The project assignment, the decision on granting the concession and the valid spatial planning documentation provide for the arrangement of the beach-bathing areas through the arrangement of parcels and horticulture and the installation of permitted contents and elements of urban equipment. On the ground floor there are pavilion units with sanitary facilities, showers and changing rooms for users and employees, lockers, coffee bar, restaurant, wellness and spa facilities. The roof of the building is passable and green and serves as a raised walkway above the beach. The rope promenade line has been designed to follow the direction of the shore which attests to the former intention of the building as a Spa palace. The pedestrian access to the building is located on the northwestern side of the beach area from the direction of the Park Angiolina and on the southeastern side along the hotel Bevanda.
A valuable greenery was kept and new trees (palm trees and autochtonous aromatic plants) have been planted.
Project name:

Lido Beach

Program:

Status:

Executed

Year:

2014

Location:

Opatija

Area:

6500 m²

Investor:

Bevanda Lido d.o.o.

Author(s):

Dražul Glušica arhitekti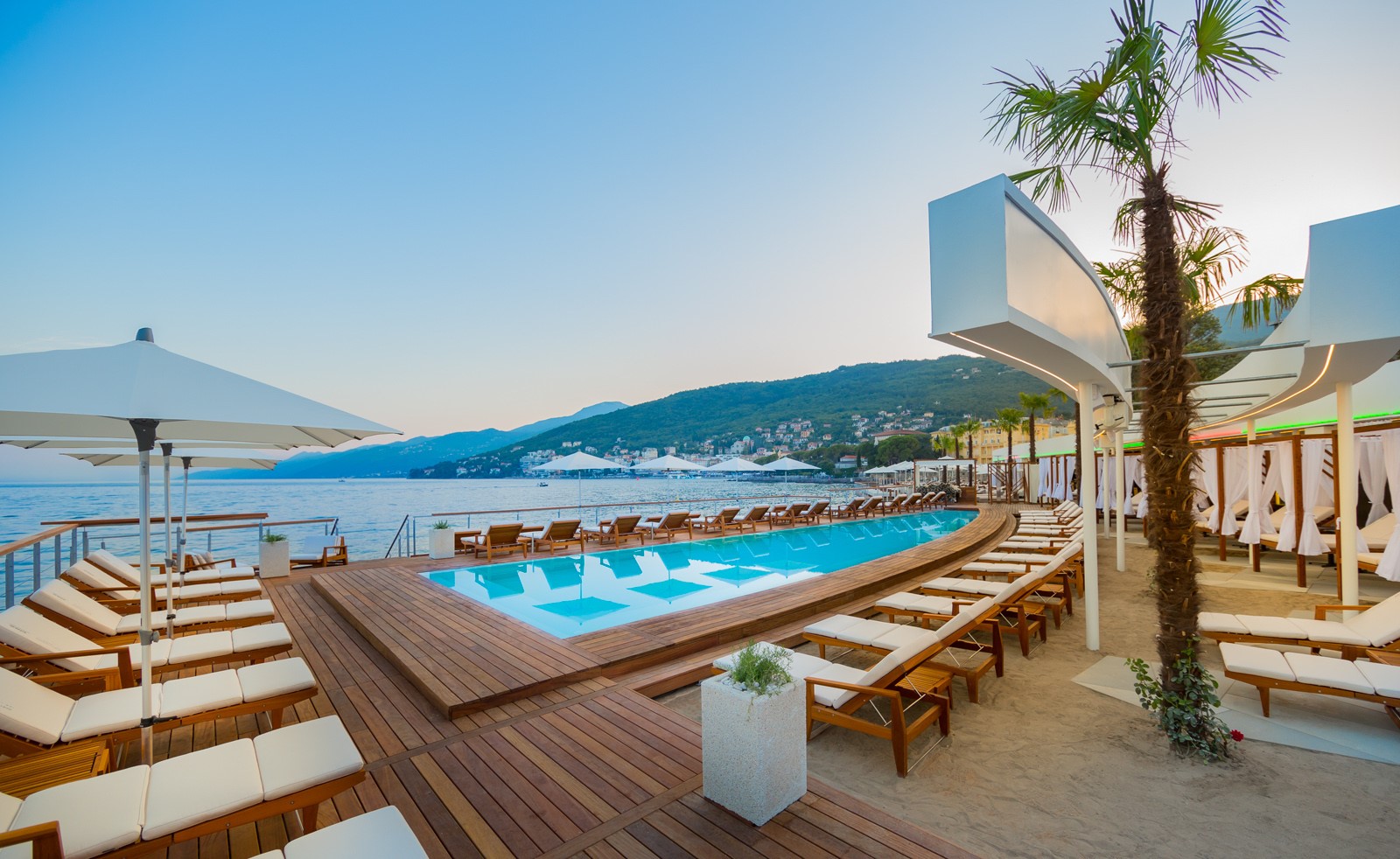 Project team:

Leora Dražul, Siniša Glušica, Ivana Ljubanović, Gorana Stipeč - Brlić

Interior:

Dražul Glušica arhitekti

Furniture design:

Dražul Glušica arhitekti

Structural engineering:

ULTRA STUDIO d.o.o.

Mechanical installations:

MATULJI PROJEKT d.o.o.

Electrical engineering:

GPZ. d.d.

Pool engineering:

MATULJI PROJEKT d.o.o.

3D:

Dražul Glušica arhitekti