Residential settlement Banj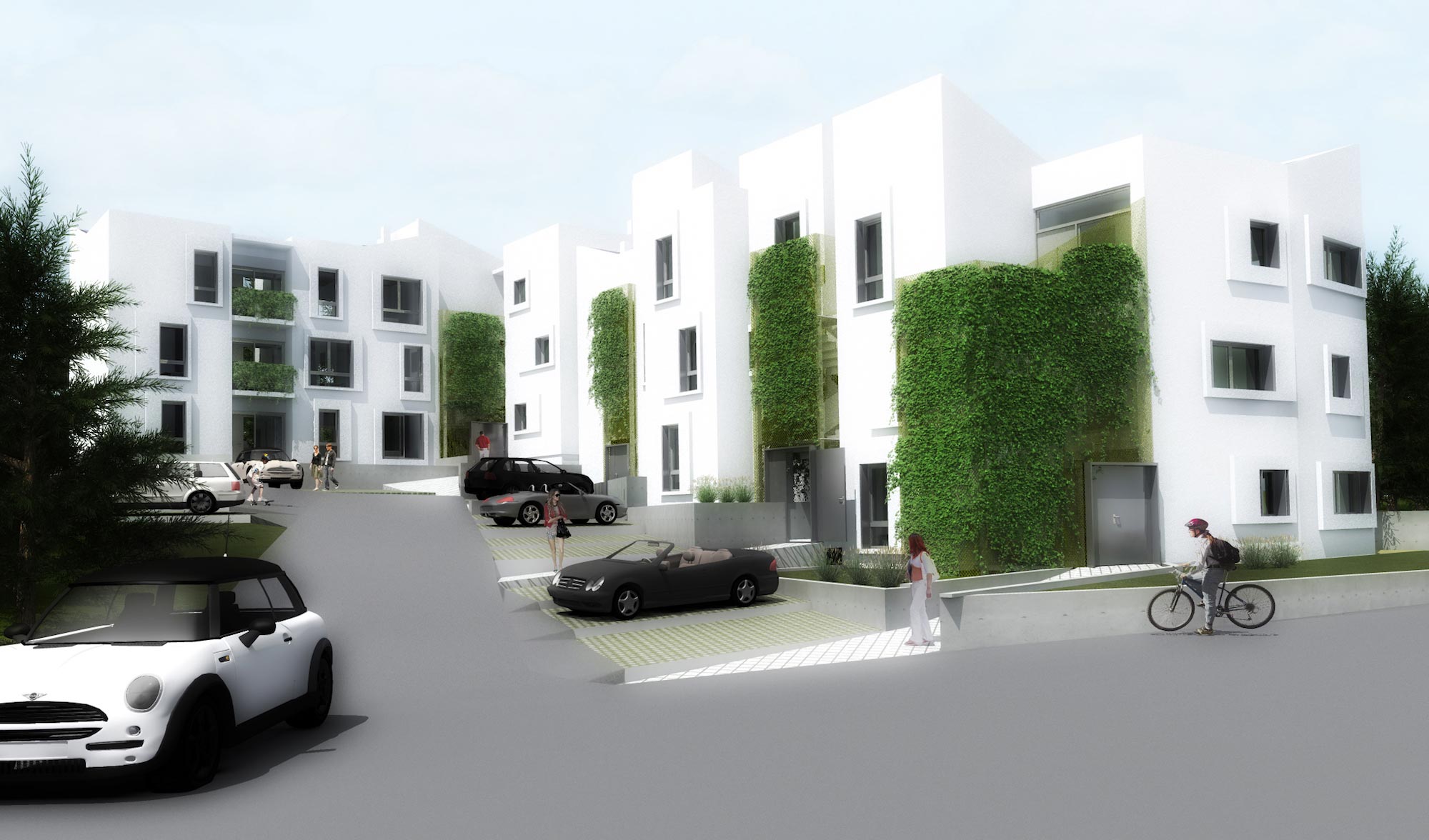 The project assignment envisages the construction of residential buildings in a series that are located within a residential area with predominant family houses and residential buildings.
Five residential buildings were designed. One residential building is organized into three separate living units each on a separate floor. All apartments have a glazed entrance overlooking the open shared staircase while the arrangement of the same is divided into two units: the part with kitchen, dining and living room and the night part with two rooms and bathroom. The building is made of two volumes of regular planks - one with the flat volume and greenery and the other with tiled roof. The external staircase is in steel fillings of wood, protected by mesh which leads to the glazed entrance to the flats. The shifts on the facades obtained by removing individual volumes are emphasized by proper gaps of the opening.
The building particle is arranged with pedestrian and parking areas and horticulturally treated with autochthonous greenery.
Project name:

Residential settlement Banj

Program:

Status:

Major project

Year:

2012

Location:

Kraljevica, Rijeka

Area:

2500 m²

Investor:

Privatni / Private

Author(s):

Dražul Glušica arhitekti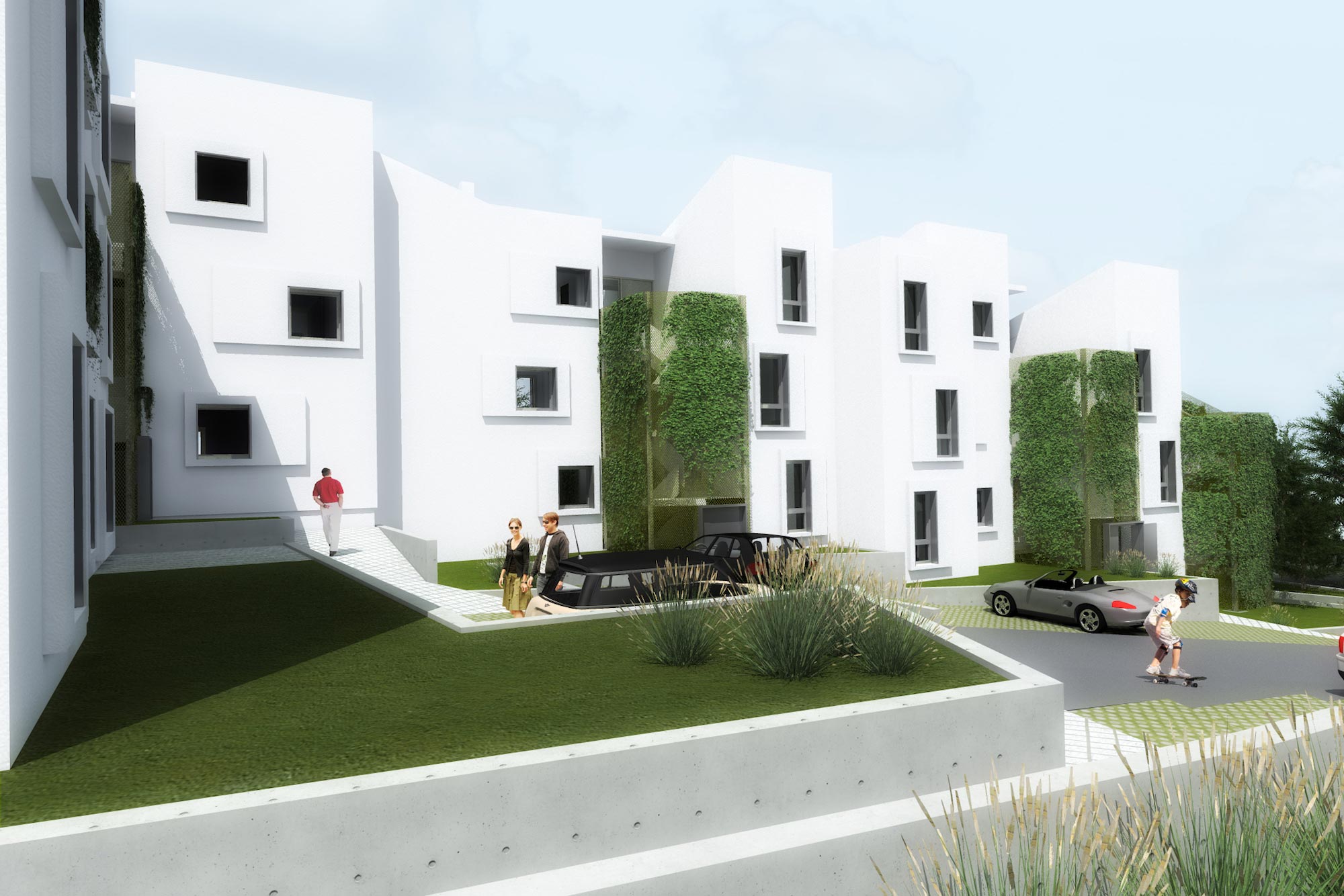 Project team:

Leora Dražul, Siniša Glušica, Dean Klemenc

Structural engineering:

ULTRA STUDIO d.o.o.

Mechanical installations:

MATULJI PROJEKTd.o.o.

Electrical engineering:

I.M.EL. d.o.o.

Plumbing and drainage:

MATULJI PROJEKTd.o.o.

3D:

Dražul Glušica arhitekti