Shopping center Omišalj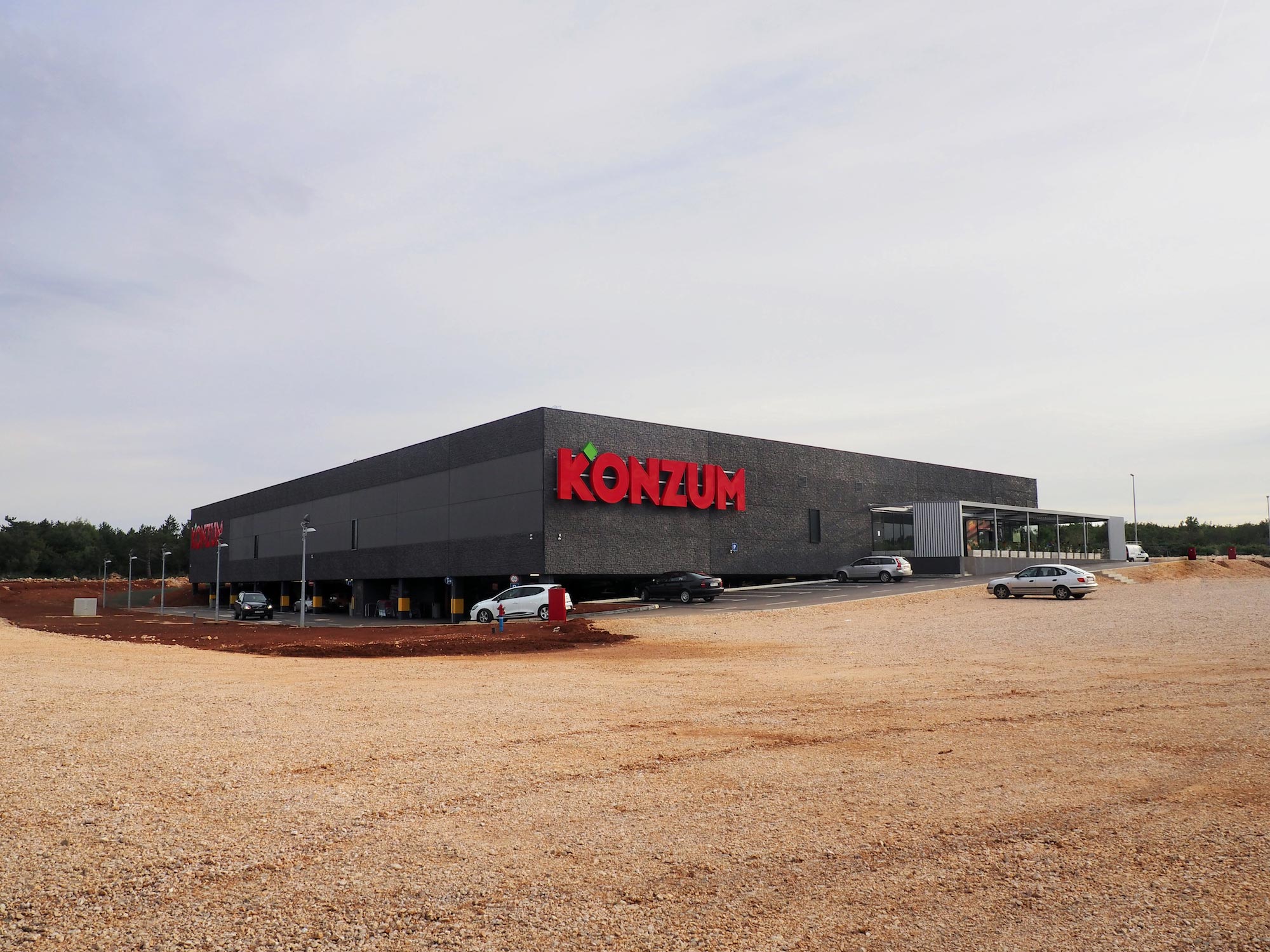 The building is located on the main island road connecting the town of Krk with the bridge. The mild fall of the terrain towards the road and the orientation of the entrances of customers and goods to the other side made it possible to form a complete, simple volume, which lies on the pillars of the covered parking lot. The existing low vegetation will be replaced by a lawn and high vegetation that will emphasize the topography of mild slopes.
On the basic volume of the building we attached technical facilities, the pedestrian ramp, entrance and catering facilities.
The simple rational form of the base volume is partially elevated to the columns above the surrounding terrain. The facades are mostly full, according to their purpose, coated with prefabricated reinforced concrete panels. All openings and additional contents are placed in subtracted volumes derived from natural concrete. Somewhat free forming of annexes adapt the volume to the contents which fill the volume itself and provide the dynamics of the basic one.
The roof is flat, unobstructed and construction is suited for setting a HVAC unit and solar panels.
Project name:

Shopping center Omišalj

Program:

Status:

Executed

Year:

2013

Location:

Omišalj, otok Krk

Area:

15000 m²

Investor:

PONGRA-GORICA d.o.o.

Author(s):

Dražul Glušica arhitekti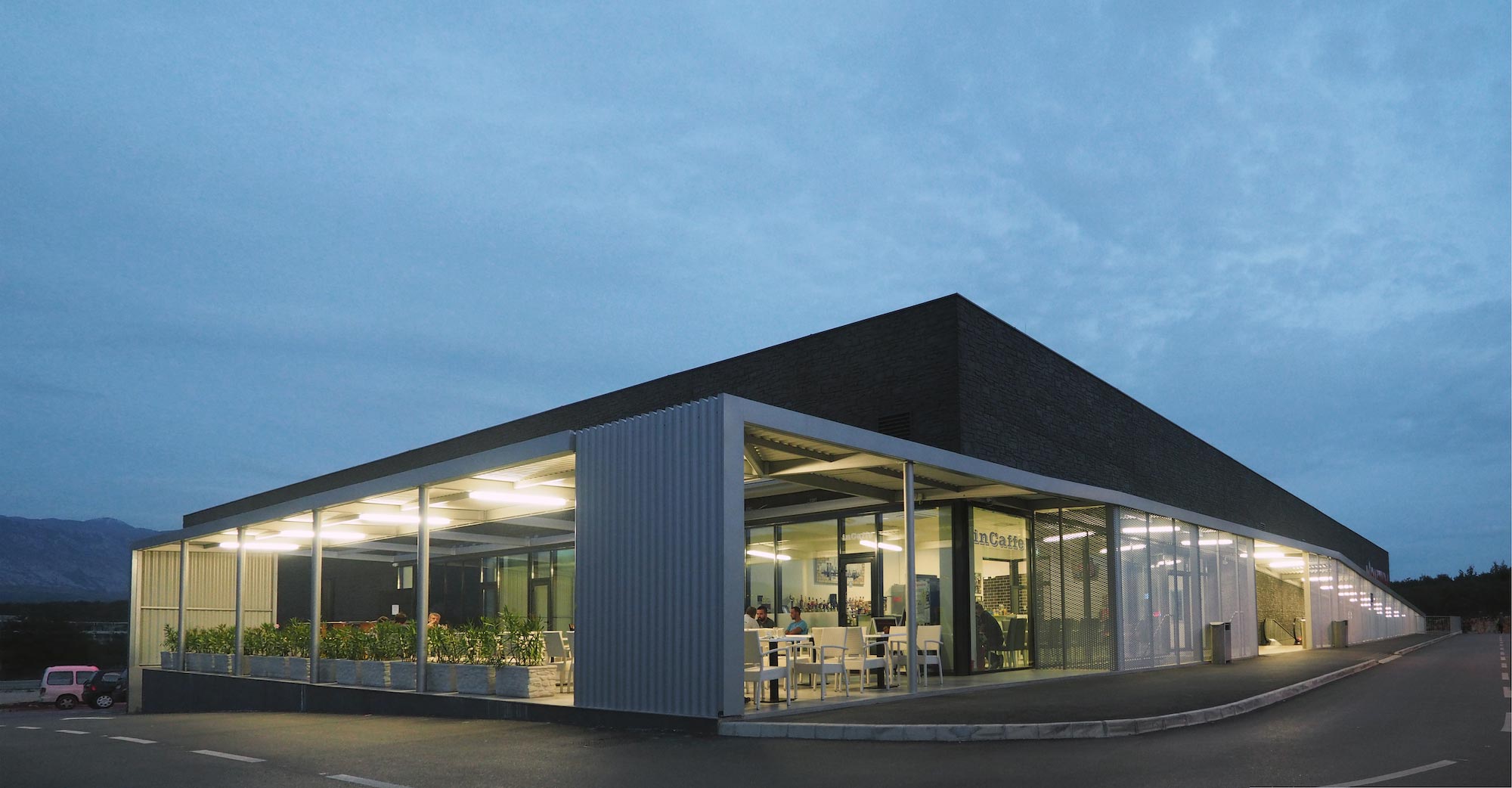 Project team:

Leora Dražul, Siniša Glušica, Dean Klemenc

Interior:

Dražul Glušica arhitekti

Furniture design:

Dražul Glušica arhitekti

Structural engineering:

Rijeka structura d.o.o.

Mechanical installations:

MATULJI PROJEKT d.o.o.

Electrical engineering:

IPRO INŽENJERING d.o.o.

Plumbing and drainage:

IPRO INŽENJERING d.o.o.

3D:

Dražul Glušica arhitekti